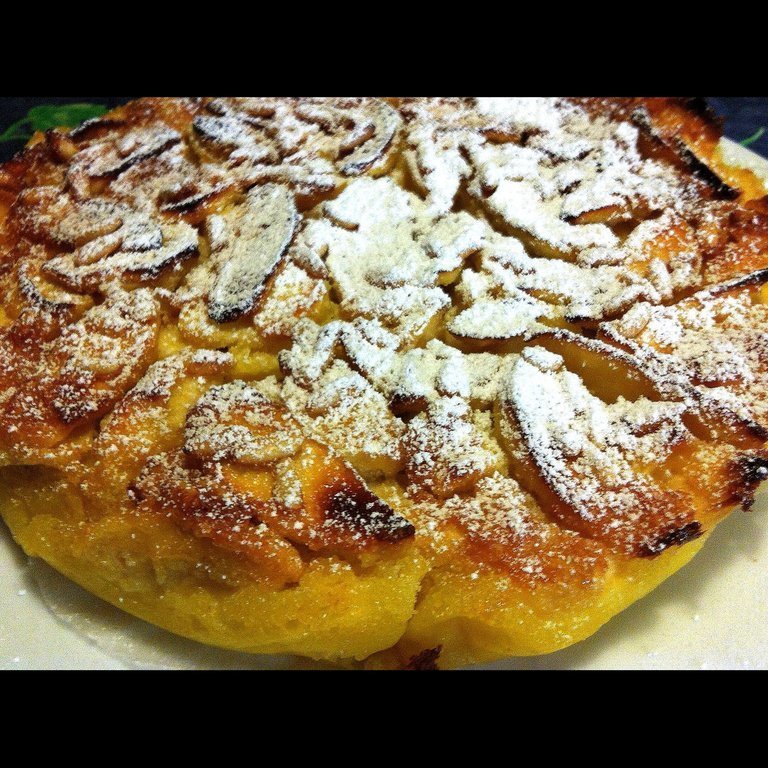 Ingredients
for 6 to 8 people
3 Eggs
300g of Sugar
120g of Flour
100g of Butter
4-5 Apples
1 Lemon
1/2 Glass of Milk
1 Vanilla baking powder (or Yeast and Vanillin)
1 pack of Icing Sugar
1 small pack of Pine Nuts
OPTIONAL
Shortcrust Pastry - Pasta Frolla (you can do it by yourself with 100g Margarine, 100g Sugar, Vanillin, 2 Eggs Yolk, 1/2 Lemon essence)
Apricot Jam
Prep. Time → 45 min
Cook Time → 60 min
1. Check to have all the ingredients (4-5 apples, 1/2 glass of milk, 1 lemon, sugar, flour and butter)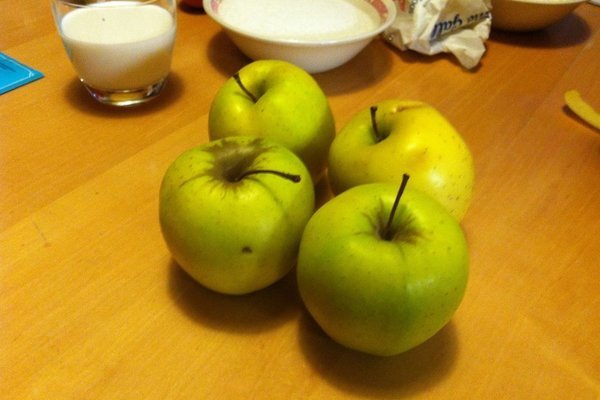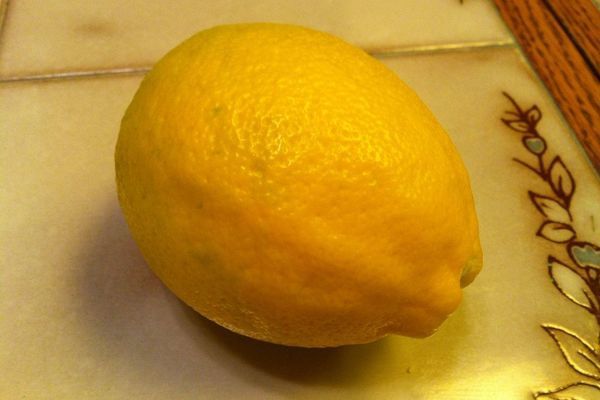 2. Then 3 eggs, the vanilla baking powder, icing sugar and pine nuts.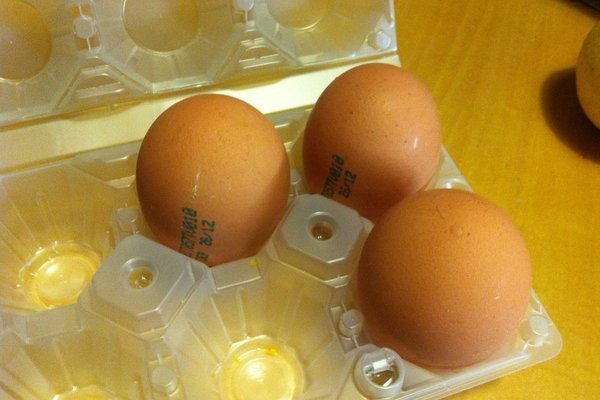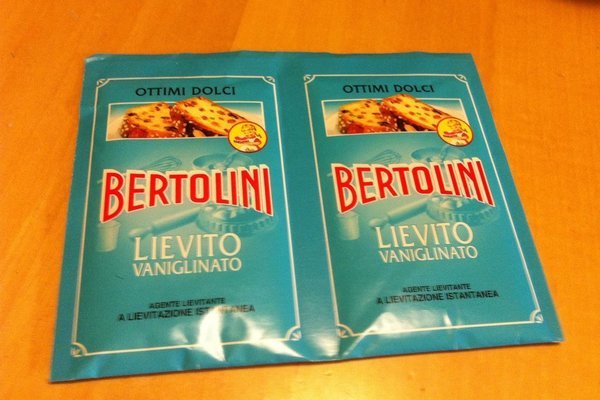 3. Start by wiping the apples, remove the skin, cut in four parts and remove the internal part. Then cut in small pieces, better if they are slices so you can use to make an amazing cover to the pie.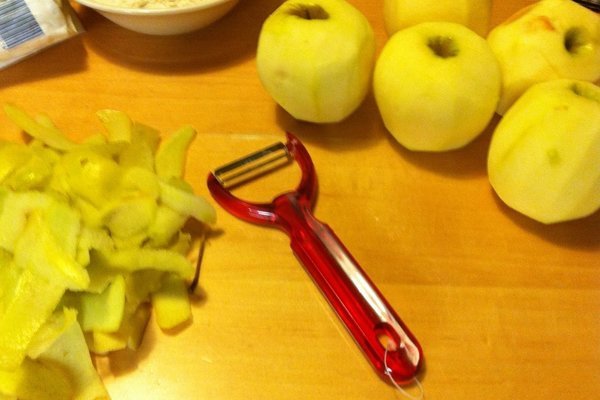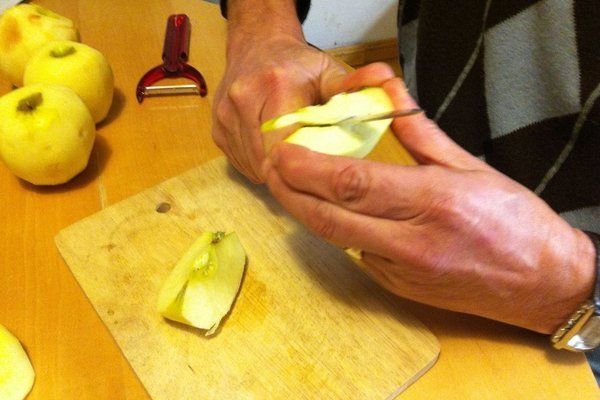 4. Take a frying pan or a pot, put into some water, then in a smaller pot place the butter. Turn on the fire and allow to warm until the butter melts completely.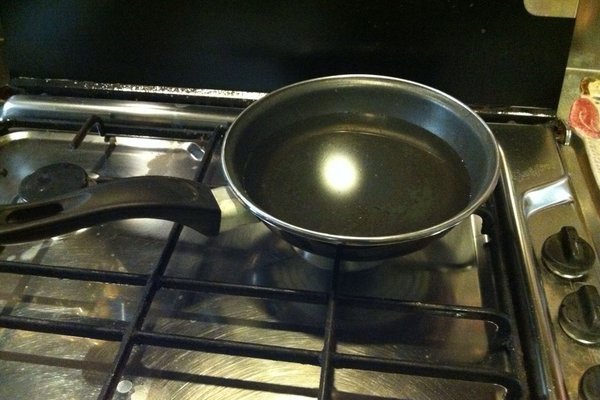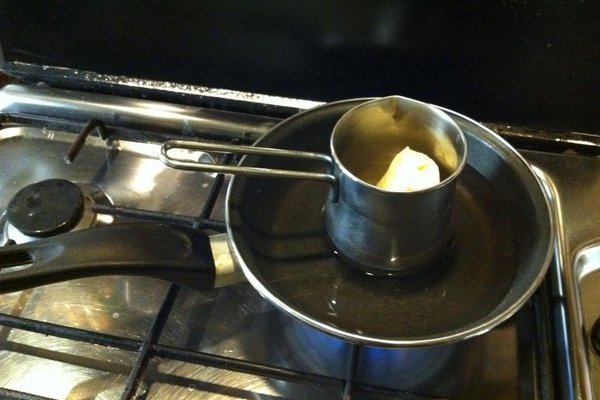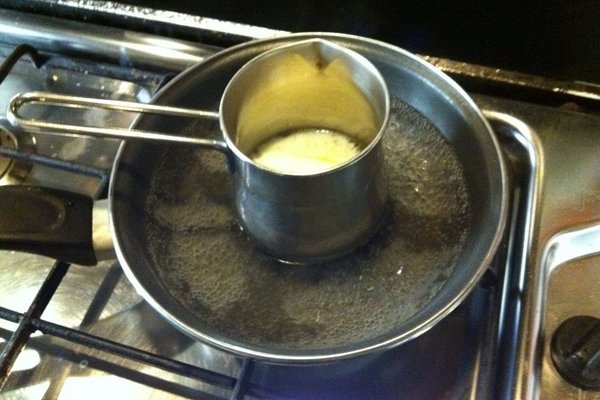 5. In a container, put the three eggs and with a mixer (better if electrical) start to mix.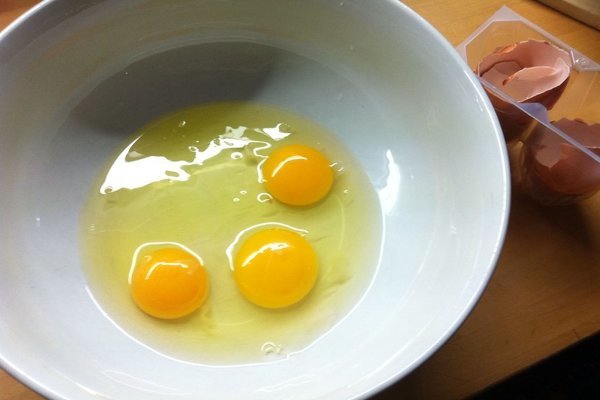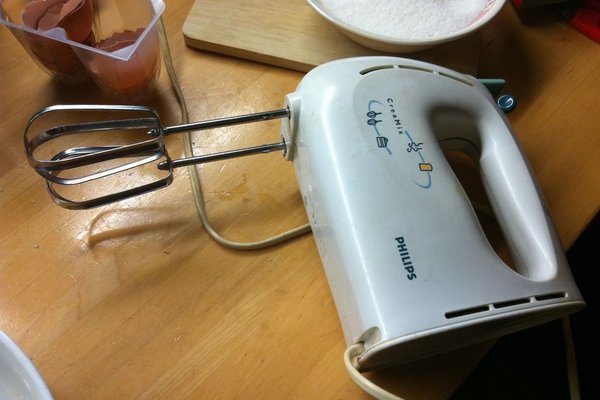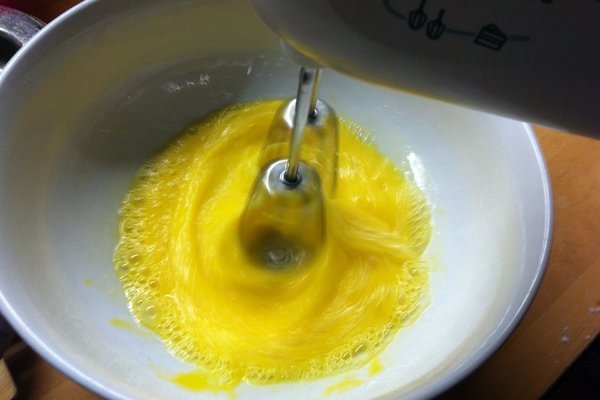 6. When the mixture is smooth add the sugar.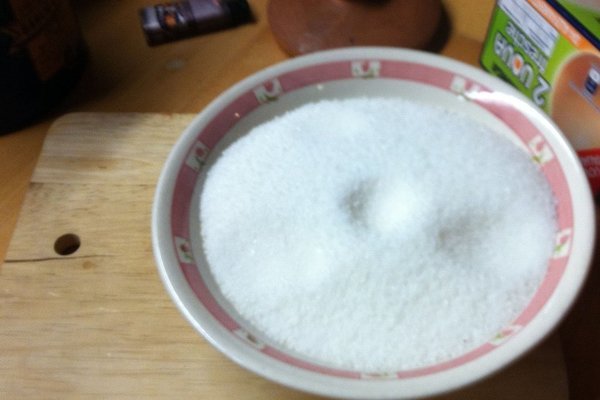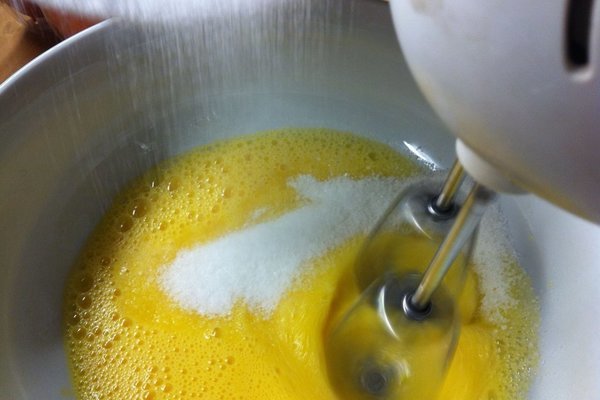 7. Continuing to mix, add the flour, the vanilla baking powder and the 1/2 glass of milk.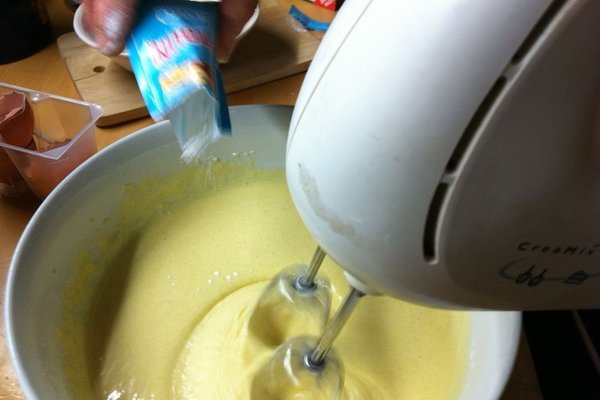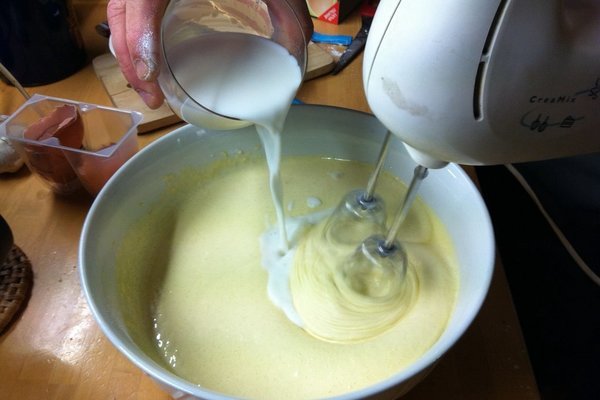 8. In the mixture you have obtained, grate the lemon zest and when finished, cut the lemon in half and squeeze the juice into (do not let the seeds fall into).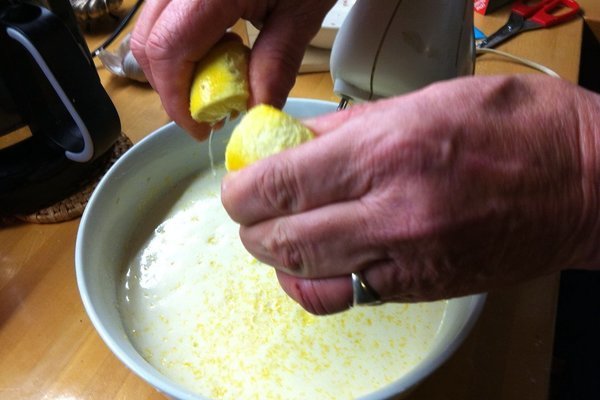 9. At this point add the melted butter.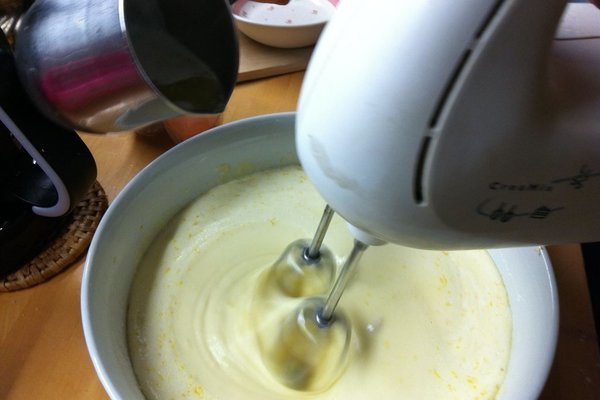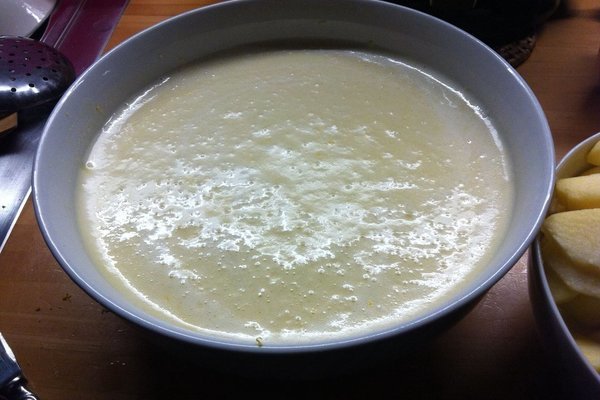 10. Take the apples' pieces and put 2/3 into the mixture (left 1/3 of apples for later).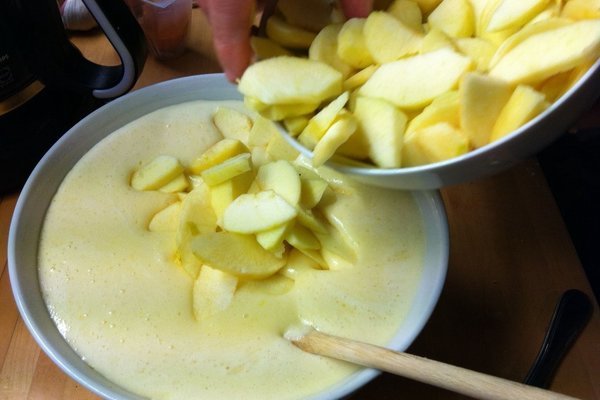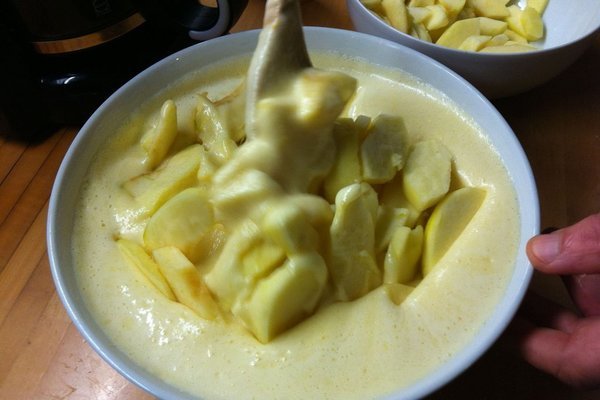 11. Prepare a baking pan and cover it with bakin paper. If you have, you should put shortcrust pastry (pasta frolla) to create a more solid housing for the cake. In this case you can choose, also, to put a couple of spoons of apricot jam, before putting the mixture into the baking pan.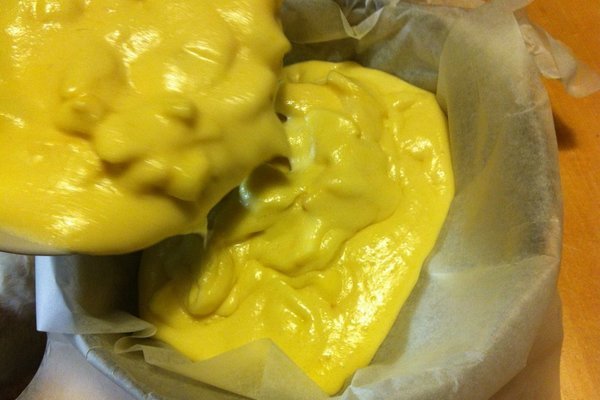 12. Take the 1/3 of apples that remain and add them making a cover of apples on top of the mixture. At the end add pine nuts to decorate.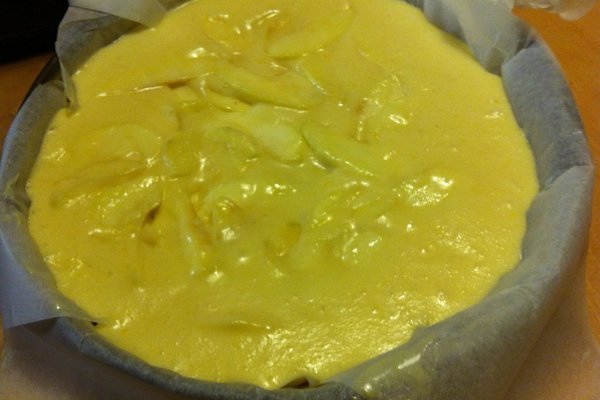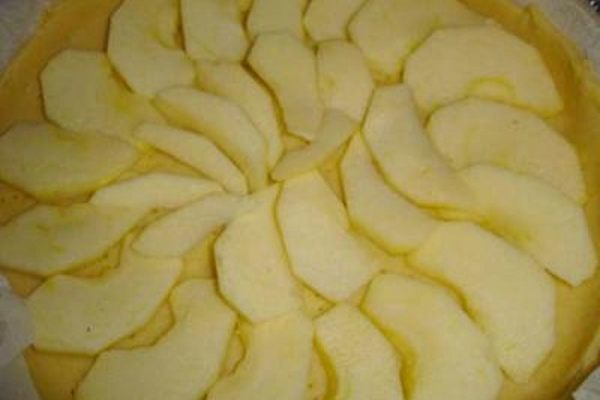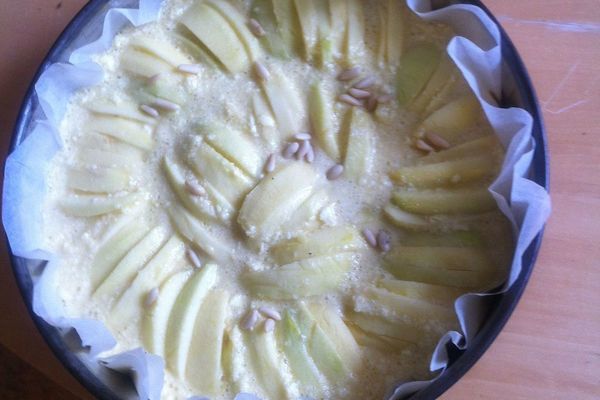 13. Put in the oven at 200° for 60 minutes (more or less, check that cooks properly), remembering half an hour with only the lowest part of the oven active (this will make the cake grow properly), and the other half with both sides. Put the icing sugar before serving it.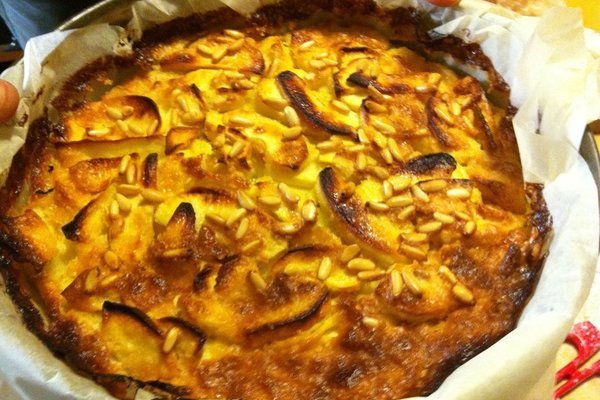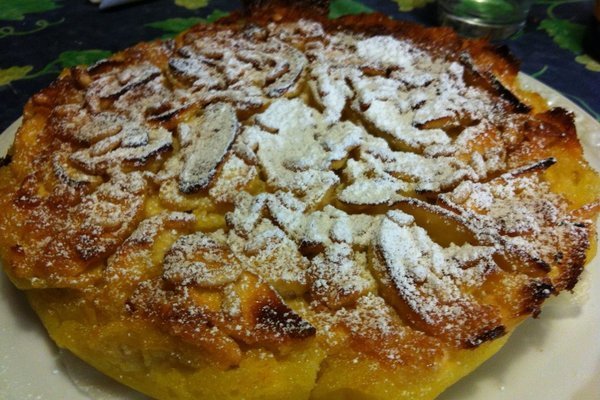 desserts, apple, apple pie, cake, torta, torta di mele January 02, 2012 16:19