2 tsp dijon mustard
1 tsp honey
1 small shallot, minced
2 tbsp red wine vinegar
1/3 cup extra-virgin olive oil
salt
freshly ground pepper
12 cups packed assorted baby lettuces
1 quart strawberries, hulled and sliced
1 cup crumbled feta
1 cup almond slivers or sliced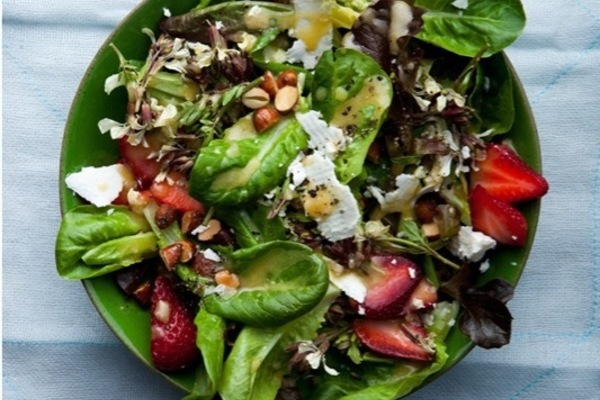 1. In a small bowl stir together the mustard, honey, shallot and vinegar. Whisk in the olive oil and season with salt and pepper.
2. Put lettuces in a large bowl. Add the strawberries, feta and almonds. Drizzle the dressing over and toss well.
side dishes August 13, 2020 21:27
Share the recipe with your friends
No one has liked this recipe.
0 comments