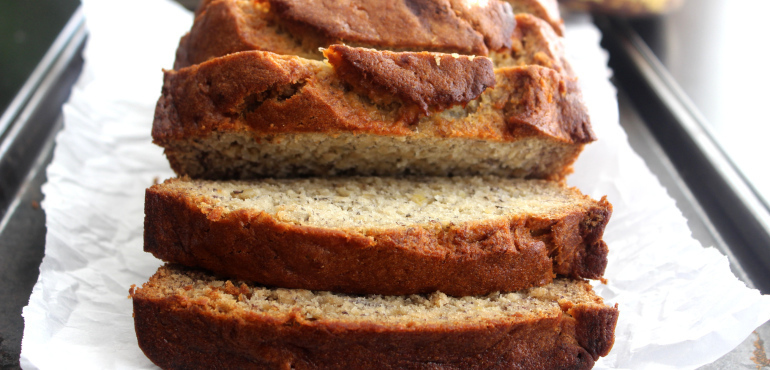 3 cups all purpose flour
1 ½ teaspoon of baking soda
½ teaspoon of salt
¾ cup butter
1 cup brown sugar
3 eggs
6 over ripe bananas
Prep. Time → 15 min
Cook Time → 60 min
1. Preheat oven to 350 degrees. Line a 9X5 loaf pan with parchment paper and set aside.
2. In a medium bowl, combine flour, baking soda and salt. In a separate medium bowl, cream together butter and brown sugar. While mixer is going, add eggs, one at a time.
3. Add flour mixture half at a time making sure it is well mixed before the second goes in.
4. Add mashed bananas to batter. Be careful not to over mix. This batter should be lumpy.
5. Place pan in over for about 1 hour.
desserts, banana, breads, dessert, fruit May 21, 2015 16:11
Author isalinasweettreats.com
Share the recipe with your friends
No one has liked this recipe.
0 comments