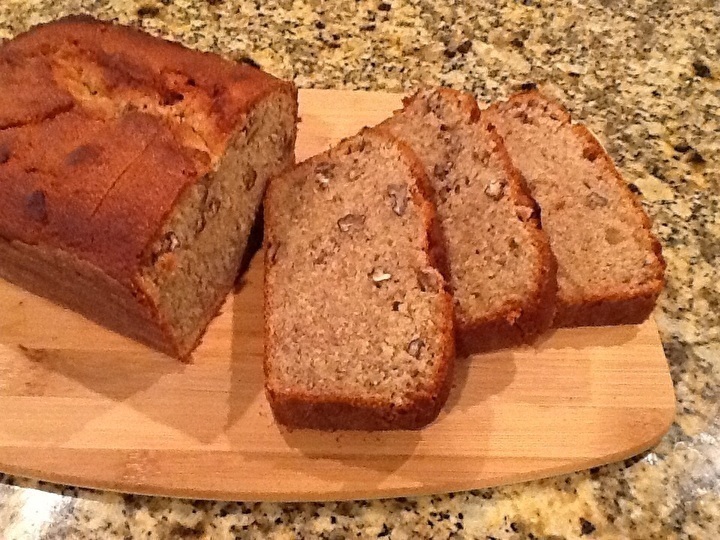 Ingredients
1/2 cup (1 stick) butter
1 2/3 cups flour
4 medium rope bananas (about 13oz)
1/4 cup greek yogurt
1 tsp vanilla extract
1 tsp baking powder
1 tsp baking soda
1/2 tsp kosher salt
1 tsp cinnamon
1 cup brown sugar (packed)
2 eggs (room temp)
1/2 cup chopped pecans
1. Preheat oven to 350°F. Grease 9x5 loaf pan and line bottom with parchment paper.
2. Combine banana, greek yogurt and vanilla, mash well.
3. Sift together flour, baking powder, soda, cinnamon and salt in a medium bowl.
4. Using an electric mixer, beat butter and brown sugar until light and fluffy, about 3 minutes. Add one egg at a time and beat on medium about 1 minute each.
5. Add banana mixture and beat until just combined, about 30 seconds.
6. Add dry ingredients in 2 batches, beating on low until fully incorporated, about 20 seconds each batch.
7. Fold in pecans. Transfer to prepared pan.
8. Bake 60-65 minutes, rotating half way through.
9. Cool in pan for 15 minutes.
desserts December 30, 2015 18:38
Share the recipe with your friends
No one has liked this recipe.
0 comments