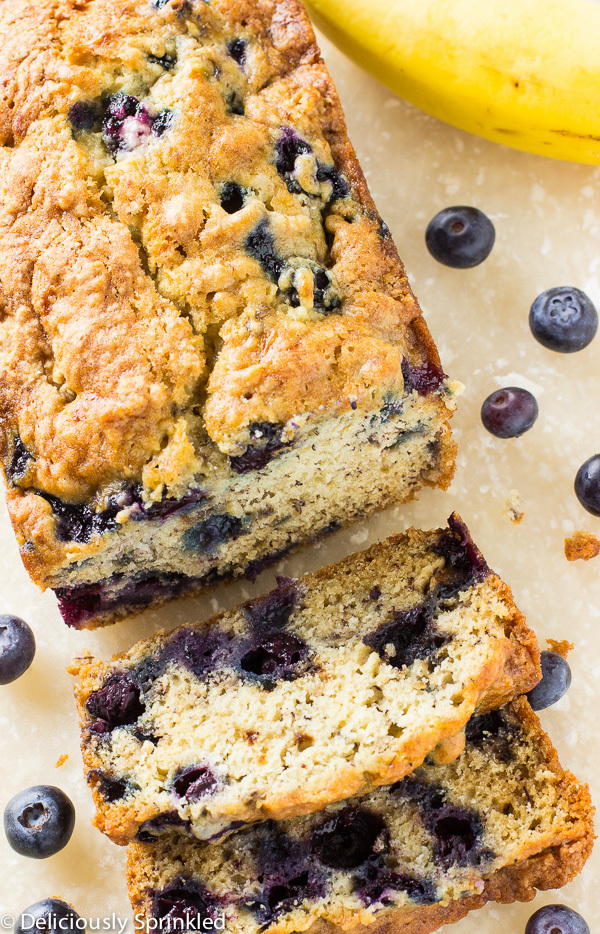 Ingredients
1/2 cup butter
1/2 cup sugar
3 mashed ripe bananas
2 eggs
1 1/4 cup flour
1 tsp baking soda
1/2 tsp salt
1/2 tsp nutmeg
3/4 cup frozen blueberries
1. Preheat oven to 350 F. Cream butter and sugar until light and fluffy. Add bananas and eggs and beat until well mixed. Mix dry ingredients and blend with banana mixture, but do not overmix. Fold in blueberries. Pour into a lightly greased loaf pan. Bake 55 mins to 1 hr. Cool on rack for 10 mins before removing from pan. Freezes beautifully.
desserts January 29, 2018 20:22
Share the recipe with your friends
No one has liked this recipe.
0 comments