Ingredients
for 16 servings
1 large onion, chopped
1/4 cup butter, cubed
2 minced garlic clove (use more)
3 cans (28 oz each) crushed tomatoes
32 oz chicken broth
1 cup loosely packed chopped basil leaves
1 tbsp sugar
1/2 tsp pepper
1 cup uncooked orzo
1 cup heavy whipping cream
1/2 cup grated Romano cheese or your preference
Directions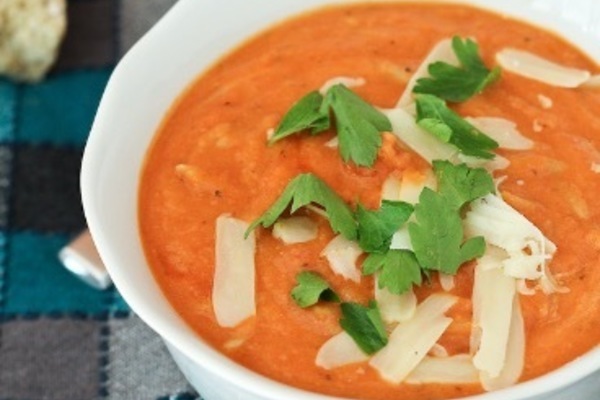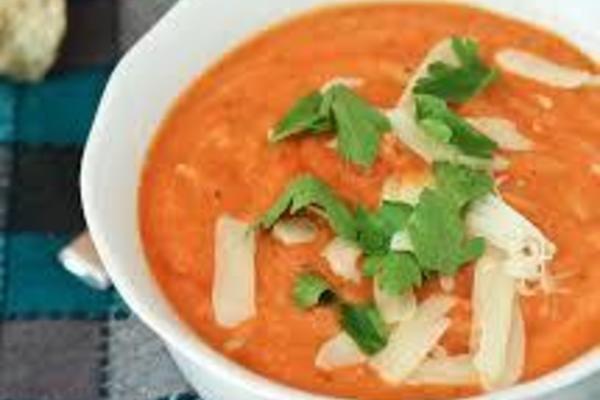 1. 1. In a dutch oven saute onions in butter for 3 mins. Add garlic, cook 2 mins longer. Stir in tomatoes, broth, basil, sugar and pepper. Bring to a boil. Reduce the heat; cover and simmer for 15 mins.
2. 2. Meanwhile, cook the orzo; drain. Add orzo and cream to soup; heat through (do not boil). Sprinkle servings with cheese.
October 05, 2016 03:08
Share the recipe with your friends
No one has liked this recipe.
0 comments