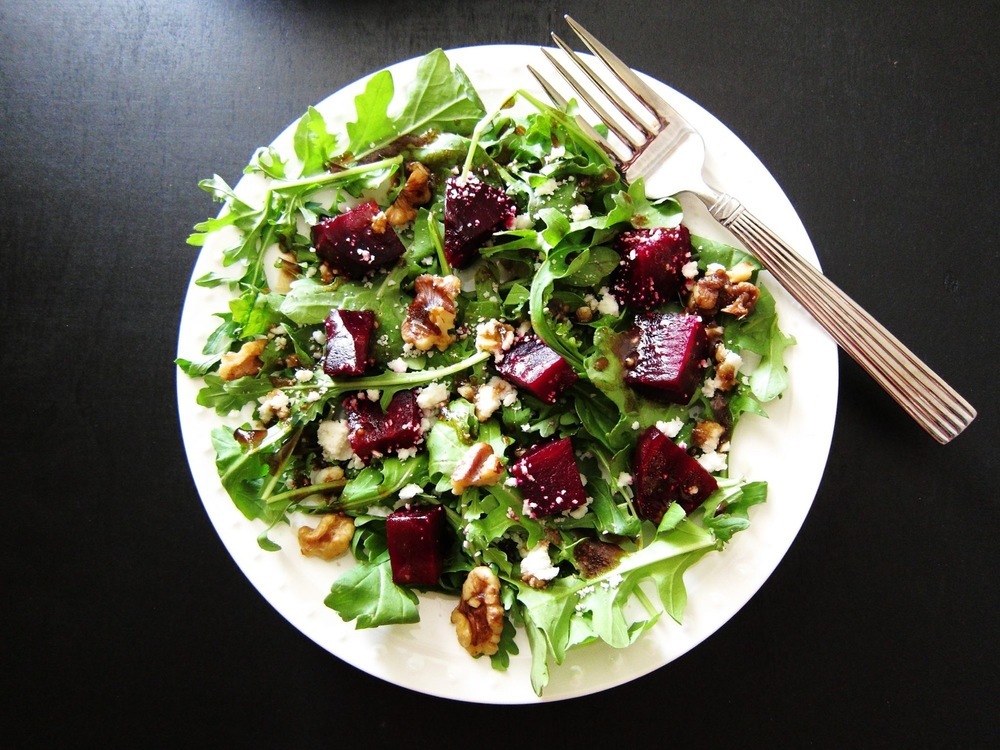 2 beets, cooked and diced
1/2 granny smith apple, diced
1/4 cup crumbled goat cheese
2 tbsp pecans, toasted or raw
2 cups baby arugula (I prefer romaine or butter lettuce)
Dressing
2 1/2 tbsp olive oil
2 tbsp white wine vinegar
1 tsp honey
1 tsp dijon mustard
1/2 tsp sea salt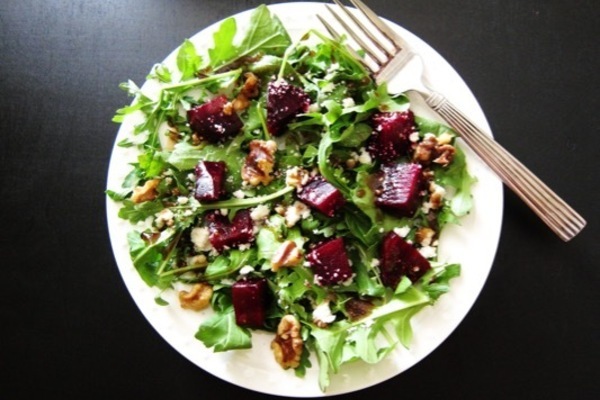 1. To cook beets, you can microwave, lightly covered, in a deep dish with 1/4 cup water for 8-10 mins, then peel OR wrap in foil, lightly covered with olive oil, and place in 375 degree F oven for 45-60 mins.
2. To make the dressing, whisk all ingredients in a small bowl.
3. Toss all ingredients together.
side dishes June 08, 2019 02:13
Share the recipe with your friends
No one has liked this recipe.
0 comments