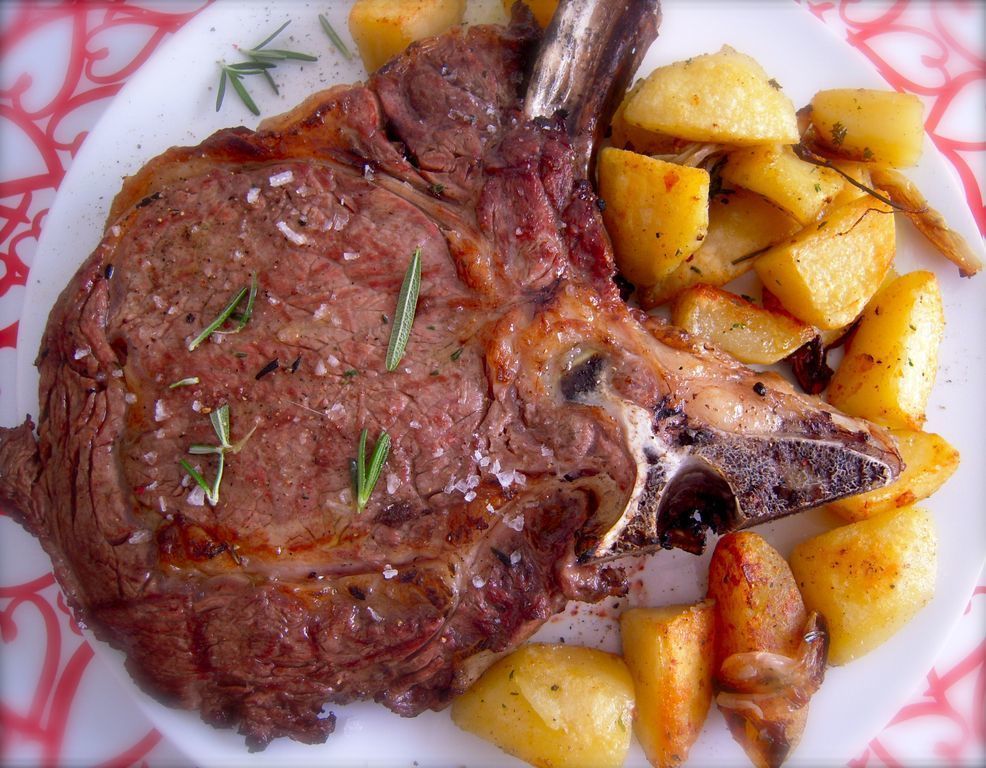 Carne
Olio
Sale
Timo
Rosmarino
Prep. Time → 5 min
Cook Time → 30 min
1. Prendere la carne e disporla su un piatto. Condirla con olio (abbondante visto che la carne alla fiorentina è molto spessa) e sale.
Dare una spolverata di timo e rosmarino in modo da dare sapore alla carne e lasciar riposare il tutto per una decina di minuti.
Quando la carne si sarà insaporita cuocerla a fiamma LENTA (altrimenti rischiamo solo di bruciare la carne). Lasciarla sulla piastra per 15 minuti per lato dopodiché servirla con un filo d'olio e un'altra spolverata di rosmarino e timo.
Accompagnare il tutto con un contorno a scelta, meglio (secondo me) patate cotte al forno o insalata.
main courses August 06, 2014 12:40
Share the recipe with your friends
No one has liked this recipe.
0 comments