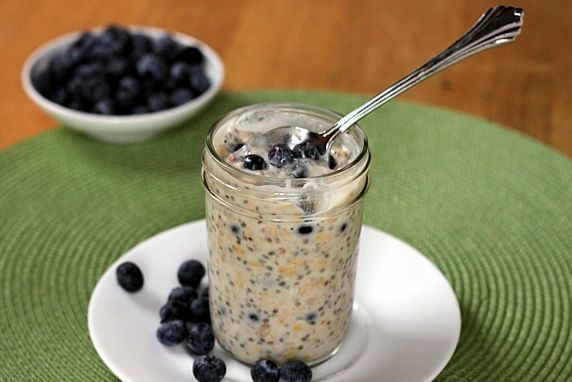 Ingredients
for 1 mason jar
1/4 cup uncooked old fashioned rolled oats
1/3 cup skim milk
1/4 cup low-fat Greek yogurt
1-1/2 teaspoons dried chia seeds
2 teaspoons maple syrup (more or less to taste)
1/4 cup blueberries (or enough to fill jar)
1. In a half pint (1 cup) jar, add oats, milk, yogurt, chia seeds, and maple syrup.
2. Put lid on jar and shake until well combined.
3. Remove lid, add blueberries and stir until mixed throughout.
4. Return lid to jar and refrigerate overnight or up to 2 days. Eat chilled.
5. Nutritional Info: 215 calories, 4g fat, 48g carbs, 8g fiber, 12g protein; Weight Watchers PtsPlus: 7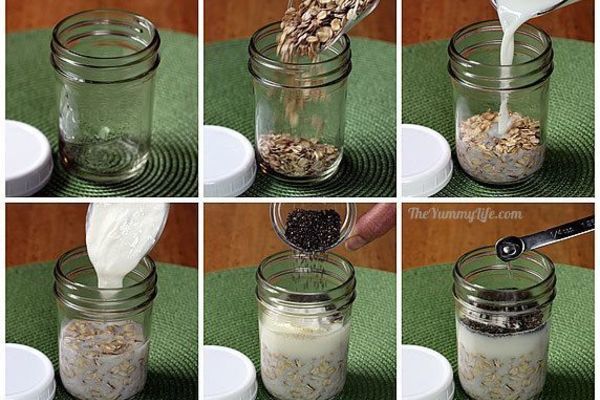 starters, breakfast, blueberry, oatmeal, maple April 27, 2013 23:54