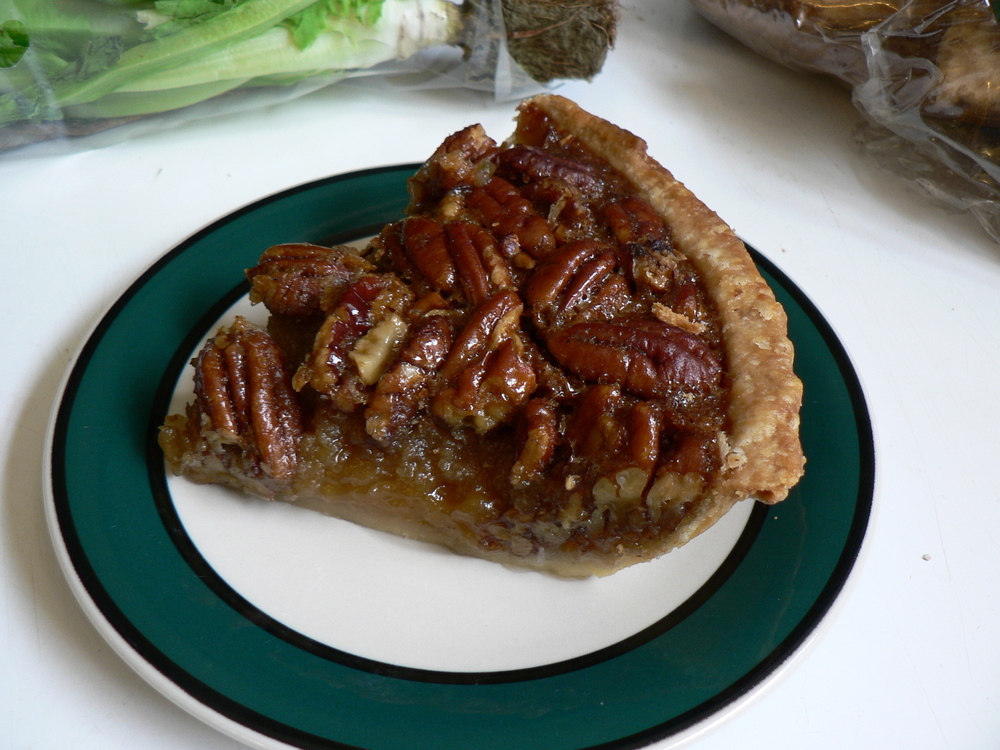 6 large eggs
1 cup (packed) dark brown sugar
1 cup (packed) golden brown sugar
1 1/3 cups light corn syrup
1/2 cup (1 stick) unsalted butter, melted
1/4 cup bourbon (such as Maker's Mark)
1 teaspoon coarse kosher salt
1 teaspoon finely grated lemon peel
4 cups (about 16 ounces) pecan halves, very coarsely chopped
Prep. Time → 20 min
Cook Time → 70 min
1. Preheat oven to 350°F. Coarsely chop pecans then spread on rimmed baking sheet. Toast in oven until nuts are aromatic and darker in color, about 12 minutes. Cool, then grind half of the nuts into small pieces - keep smaller pieces separate from chopped pieces.
2. Position rack in center of oven and preheat to 350°F. Whisk eggs in large bowl. Whisk in both sugars, then next 5 ingredients. Stir in grinded pecans. Divide filling between prepared crusts. Top filling with coarsely chopped pecans.
3. Bake pies until filling is puffed and just set in center (filling may begin to crack), about 55 minutes. Cool pies completely on rack.
desserts, pecan, pie November 27, 2014 19:32