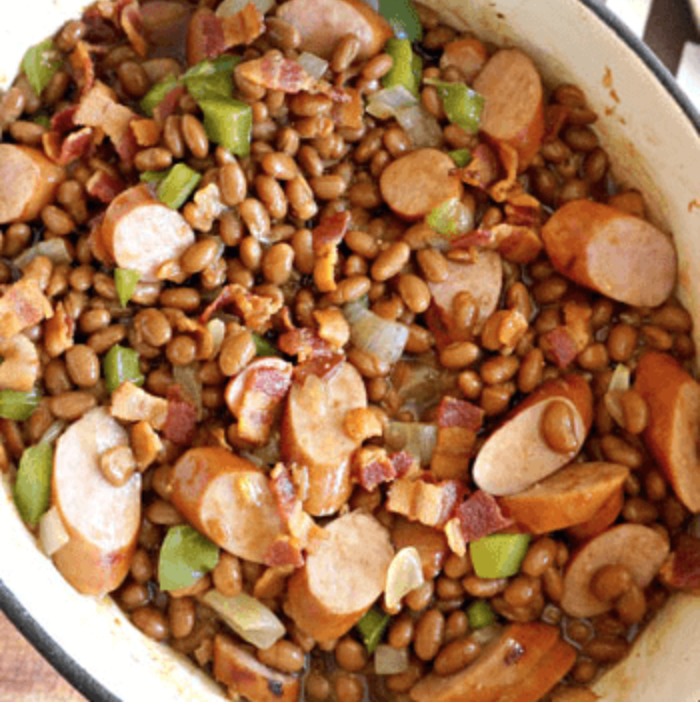 2 (14 ounce each) packagesJOHNSONVILLE® Smoked Sausage
1 (16 ounce) package fresh bacon
1 large yellow onion
1 large green pepper
4 cans (22 ounces each) Bush's Grillin' Beans
Prep. Time → 20 min
Cook Time → 30 min
1. Cut sausages into ½-inch chunks.
2. Chop bacon. Peel and chop onion. Core and chop pepper.
3. In a saucepan, cook the bacon until crisp, approximately 8 minutes and drain. Add onion, pepper and sausage; cook until vegetables are tender.
4. Stir beans into the sausage mixture and simmer over low heat for 30 minutes, allowing flavors to marinade together.
main courses, bacon, baked beans, bratwurst, sausage, vegetables April 02, 2020 19:29
Author https://harristeeter.com/meal-pla...
Share the recipe with your friends
No one has liked this recipe.
0 comments