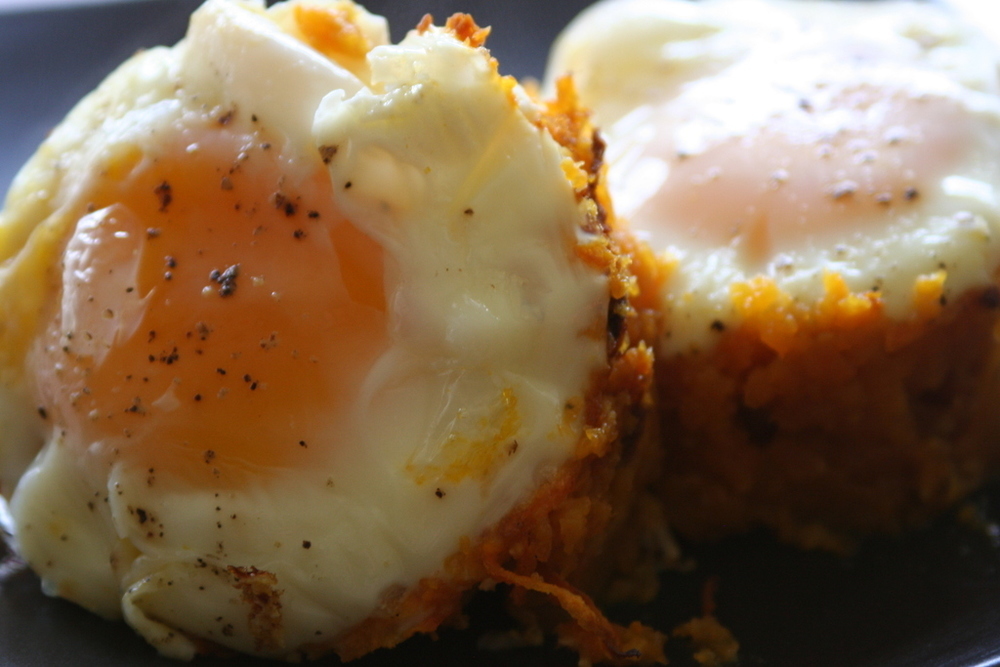 Video
For the potato cups
2 peeled potato's
1 teaspoon of pepper
1 teaspoon of salt
1 tablespoon of olive oil
For the scrambled eggs
2 eggs
1 teaspoon of pepper
1 teaspoon of salt
1/4 cup of milk
Prep. Time → 10 min
Cook Time → 35 min
1. Take your peeled potato's and grate them and put the grated potato's in a strainer. Drain and get rid of as much moisture from the potato's as possible by pressing down on the grated potato's in the strainer and over a bowl. After strained and drained, add the potato's, pepper, salt, and olive oil in a bowl and mix together.
2. Grease your muffin pan then add your grated potato's to the muffin tray. Insert the tray into an 375 degree oven for 20 minutes.
3. As the potato's are baking in the oven, start to make your scrambled egg mixture. 2 cracked eggs into a bowl and add in salt, pepper, and milk (if needed). Once the potato's have been in the oven for 20 minutes, take them out and add the scrambled eggs into the potato cups and put them back into the oven for an additional 15 – 20 minutes.
appetizers, eggs, bacon, breakfast, viral menu, cooking, how-to, recipes, bacon strips, scrambled eggs October 04, 2011 00:27
Author viralmenu.com