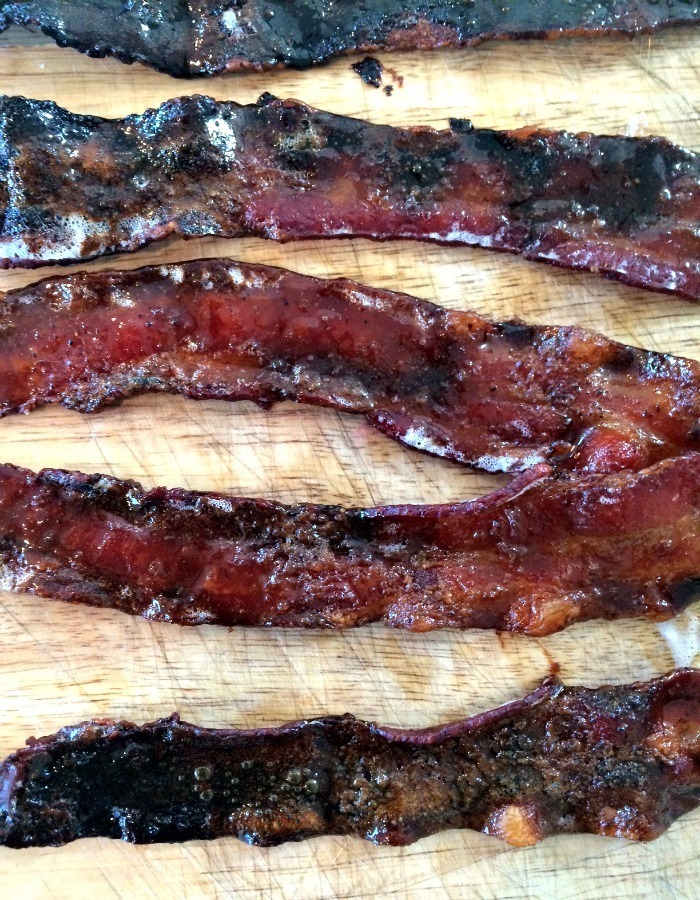 8 slices thick cut bacon
1/4 cup brown sugar
Pinch of chili pepper
Prep. Time → 5 min
Cook Time → 20 min
1. Preheat the oven to 400 degrees.
2. Line a baking sheet with foil and set a cooling rack on the baking sheet.
3. Mix together the brown sugar and chili pepper.
4. Lay the bacon out on the cooling rack, piece by piece, and spread the brown sugar mixture on top.
5. Bake away for 20 minutes or so, until crisp.
side dishes, bacon January 26, 2016 11:36
Author a-life-from-scratch.com
Share the recipe with your friends
No one has liked this recipe.
0 comments