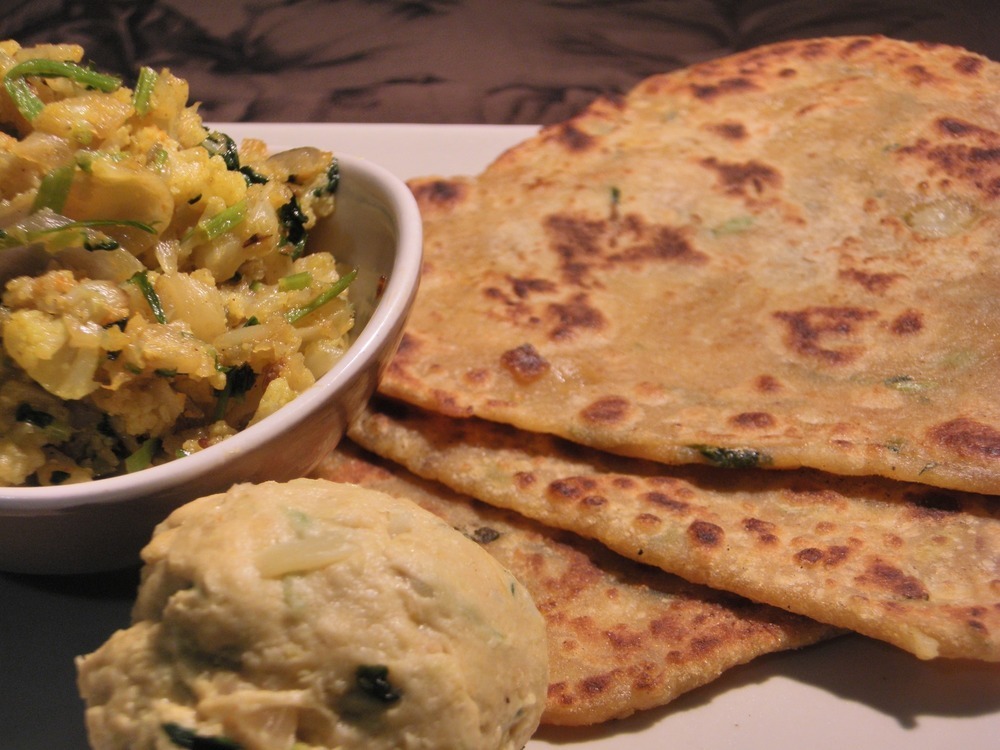 Ingredients
6 half cooked whole wheat chapattis
Oil for cooking
For The Stuffing
2 cups grated cauliflower
1 cup finely chopped fenugreek leaves methi
2 tsp Oil
1 1/2 tbsp finely chopped green chillies
1/4 tsp Turmeric powder haldi
salt to taste
Prep. Time → 15 min
Cook Time → 15 min
1. For the stuffing
Heat the oil in a non-stick pan, add the green chillies and turmeric powder and sauté on a medium flame for a few seconds.
Add the cauliflower and sauté on a medium flame for another 2 to 3 minutes.
Add the fenugreek leaves and sauté on a medium flame for 1 to 2 minutes.
Remove from the flame and divide the stuffing into 6 equal portions. Keep aside.
How to proceed
Place a chapati on a clean dry surface, spread a portion of the stuffing on one half of the chapati and fold it over to make a semi-circle.
Heat a non-stick tava (griddle) and cook the paratha, using a little oil, till it turns golden brown in colour from both sides.
Repeat steps 1 and 2 to make 5 more parathas.
starters, breakfast, paratha, recipe, gobi February 21, 2019 06:43
Author https://hungryforever.com/recipe/...
Share the recipe with your friends
No one has liked this recipe.
0 comments