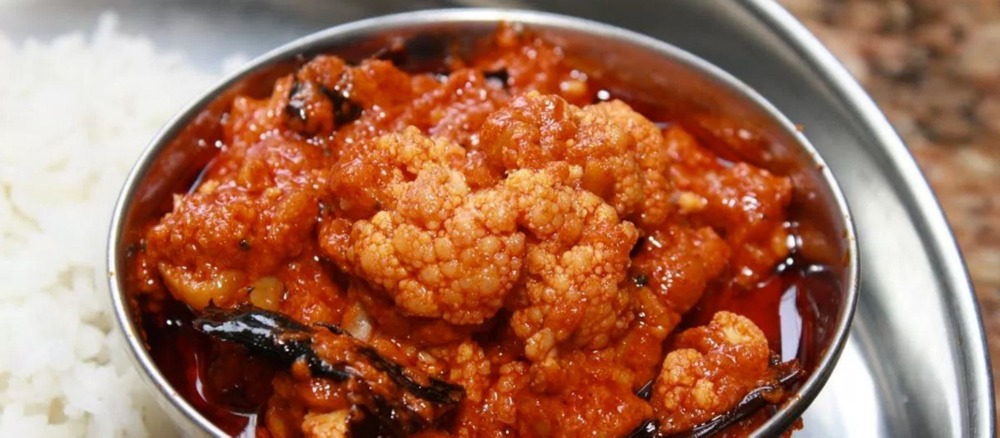 500 g cauliflower cut into small florets
1 tbsp red chili powder
1 tsp fenugreek seeds
1 cup Lemon juice
2 tbsp Oil
tsp ½mustard seeds
tsp ½chana dal (Bengal gram optional)
tsp ¼Cumin Seeds
3 Red chilies
salt to taste
Prep. Time → 5 min
Cook Time → 10 min
1. Take the cauliflower florets, salt, red chili powder, fenugreek seed powder and lemon juice in a bowl and mix well.
Heat oil in a small pan and add mustard seeds. When they splutter, add chana dal, cumin seeds, red chilies and sauté.
Pour the tempering over the cauliflower pickle.
Store in a clean and dry jar.
Serve.
side dishes, pickle, achar, cauliflower avakaya, cauliflower pickle, gobhi achar May 26, 2017 10:57
Author https://hungryforever.com/recipe/...
Share the recipe with your friends
No one has liked this recipe.
0 comments