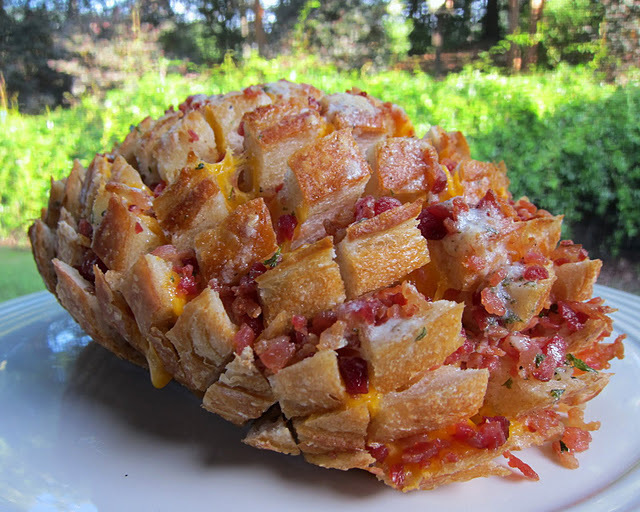 Ingredients
1 unsliced loaf of (round is preferable) sourdough bread
8-12 oz cheddar cheese, thinly sliced
3 oz bag Oscar Mayer Real Bacon bits
1/2 cup butter, melted
1 Tbsp Ranch dressing mix
Prep. Time → 15 min
Cook Time → 25 min
1. Using a sharp bread knife cut the bread going both directions. Do not cut through the bottom crust.
2. Place slices of cheese in between cuts. Sprinkle bacon bits on bread, making sure to get in between cuts.
3. Mix together butter and Ranch dressing mix. Pour over bread.
4. Wrap in foil the entire loaf in foil and place on a baking sheet. Bake at 350 degrees for 15 minutes. Unwrap. Bake for an additional 10 minutes, or until cheese is melted.
appetizers October 29, 2011 03:40