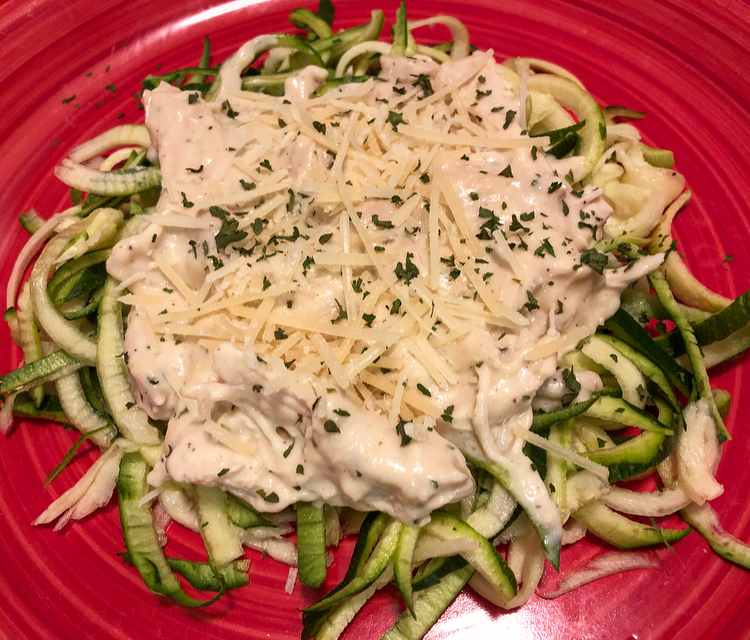 Ingredients
3 zucchini, ends trimmed (or package of pre-made zucchini noodles which can be found at Whole Food & grocery stores)
2 cooked chicken breasts, thinly sliced
Alfredo Sauce (I use Ragu)
Parmesan cheese
2 tablespoons finely chopped parsley
Prep. Time → 5 min
Cook Time → 15 min
1. Using a spiralizer, spiralize the zucchini into thin noodles.
2. Microwave the noodles for two minutes, then drain any liquid.
3. In a pan over medium heat add alfredo sauce and chicken slices. Bring to a slight boil then remove from heat.
4. Toss the zucchini noodles in with the chicken mixture, and stir until the noodles are coated evenly.
5. Serve with more Parmesan and a sprinkle of parsley, if desired
main courses, chicken alfredo, healthy, keto, low carb February 01, 2018 22:33
Share the recipe with your friends
No one has liked this recipe.
0 comments