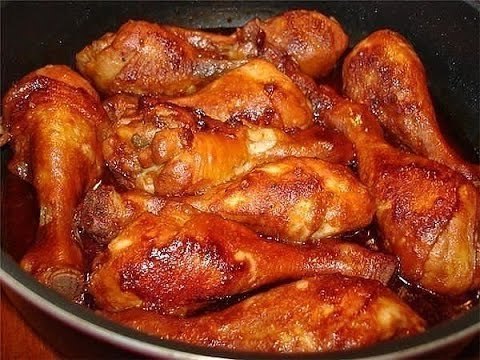 Chicken (wings, breast, which you more to taste)
Soy sauce
Buckwheat honey
Olive oil
Prep. Time → 10 min
Cook Time → 30 min
1. Roll out the frying pan and add oil there. When the oil heats, put the chicken into a frying pan and fry it from all sides. At this time, make the sauce. Dissolve a half spoonful of honey in soy sauce (determine the amount by eye, it depends on how many chicken you have). Stir the honey in the sauce until complete rationing. Pour the mixture into a frying pan and put it under a closed lid. When the crust of the chicken becomes golden, serve the dish.
side dishes, chicken, honey, soy December 18, 2017 10:00
Share the recipe with your friends
No one has liked this recipe.
0 comments