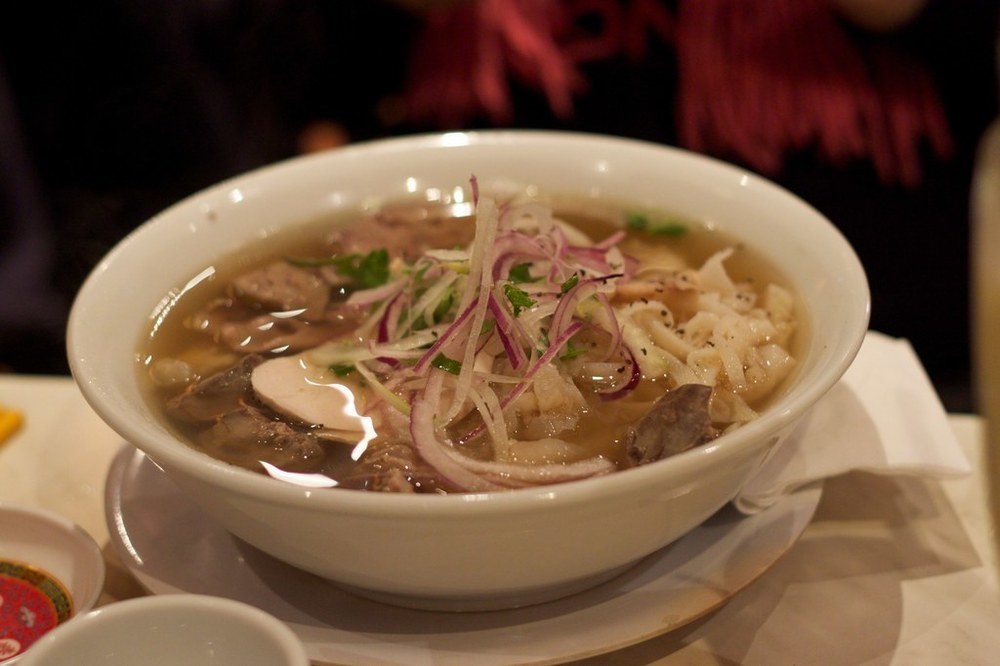 2 chicken breasts sliced in small cubes
Sunflower oil
BBQ sauce (Jack Daniel's® Barbecue Sauce - gluten free)
White vinegar
chili sauce (Sriracha sauce - check for gluten free alternative if you want a gluten free meal)
Beef broth
Water
Two hand full of soya sprouts
1 red onions
1 Lime
1 red chili unseeded and cut into 3cm slices (medium hot)
1 pack of coriander
125g rice noodles
Salt
Prep. Time → 5 min
Cook Time → 20 min
1. It looks complicated but trust me. It is done in no time without any stress and once you tasted it you will love to do this soup if you have not much time to prepare a meal. It is my absolute favorite.
2. Heat up a 1l of water of water in a pot and add plenty of salt. This you while need for the rice noodles.
3. In the meantime prepare 1l of beef broth in a big pot on medium heat. I use ready made beef broth (it is important that you get good one). I love http://bit.ly/nO8SnS Knorr Original Stock Pot Beef which is also gluten free.
4. Add two to three teaspoons of chili sauce to the broth.
5. Add a 3-5 tablespoons of white vinegar to to the broth.
6. Now the water for the rice noodles should be boiling. Turn of the heat and add the rice noodles.
7. Heat oil in a frying pan.
8. Slice the chicken and start stir frying it. After about two minutes add 6-7 tablespoons of the BBQ sauce and keep frying - reduce the heat a bit.
9. Now it is time to thinly slice the onion and the chili. Split it equally in two big bowls. Also split the soya sprouts equally in those two bowls.
10. Cut the coriander leaves and cut the lime in quarters.
11. As soon the rice noodles are cooked drain them in a sieve and run cold water over them until they are cold. Put them aside.
12. Now turn up the heat of the broth and get it boiling hot.
13. Split the noodles equally into the two bowls. Split the chicken equally into the two bowls.
14. Fill both bowls to the top with the broth.
15. Decorate with the coriander (you can add a lot)
16. Add on quarter of the lime and serve.
17. Bon appétit.
Works also well with beef, shrimps or pork and if you want you can add a bit more chili sauce to spice it up.
main courses, soup, spicy, fresh, japanese, noodle, rahmen, ricenoodle, gluten free October 04, 2011 12:51
Author Niklaus Gerber | gerbers.ch
Share the recipe with your friends
No one has liked this recipe.
0 comments