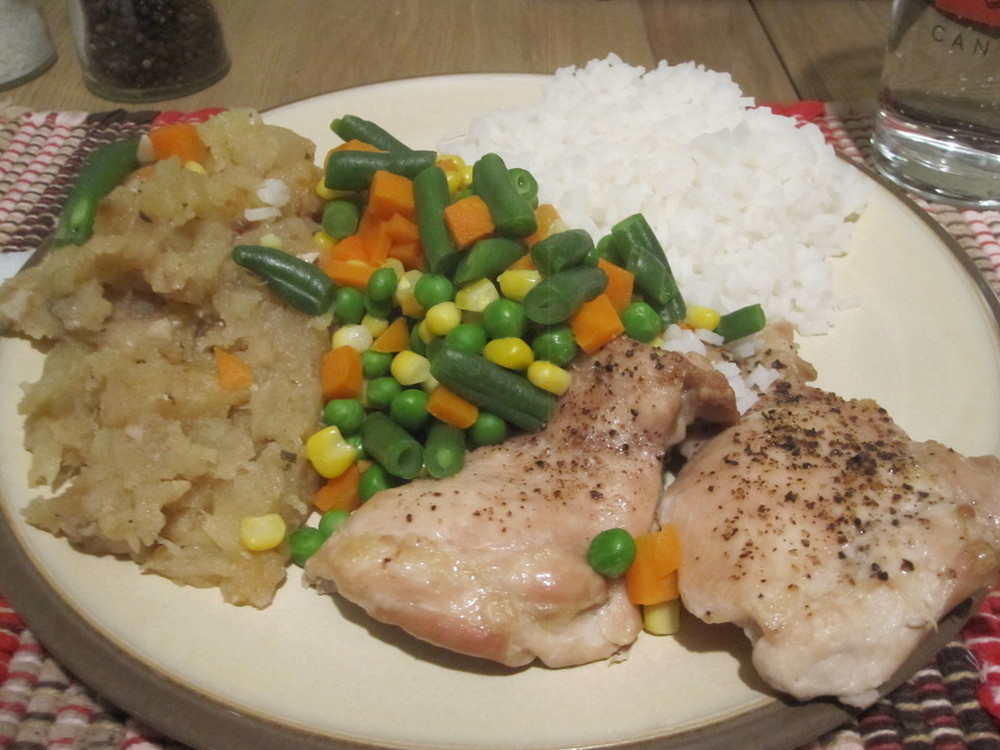 Ingredients
5 cups chopped peeled Braeburn apple (about 1 1/2 pounds)
1 teaspoon chopped fresh sage
1/4 teaspoon ground cinnamon
1/8 teaspoon ground nutmeg
4 garlic cloves, chopped
1/2 teaspoon salt, divided
Cooking spray
8 chicken thighs (about 2 pounds), skinned
1/4 teaspoon black pepper
2. Combine first 5 ingredients. Add 1/4 teaspoon salt; toss well to coat. Spread apple mixture on a jelly roll pan coated with cooking spray.
3. Sprinkle chicken with 1/4 teaspoon salt and pepper, and arrange on top of the apple mixture. Bake at 475° for 25 minutes or until chicken is done and apple is tender.
4. Remove chicken from pan; keep warm.
5. Partially mash apple mixture with a potato masher, and serve with chicken.
main courses, apples, chicken December 13, 2012 04:04