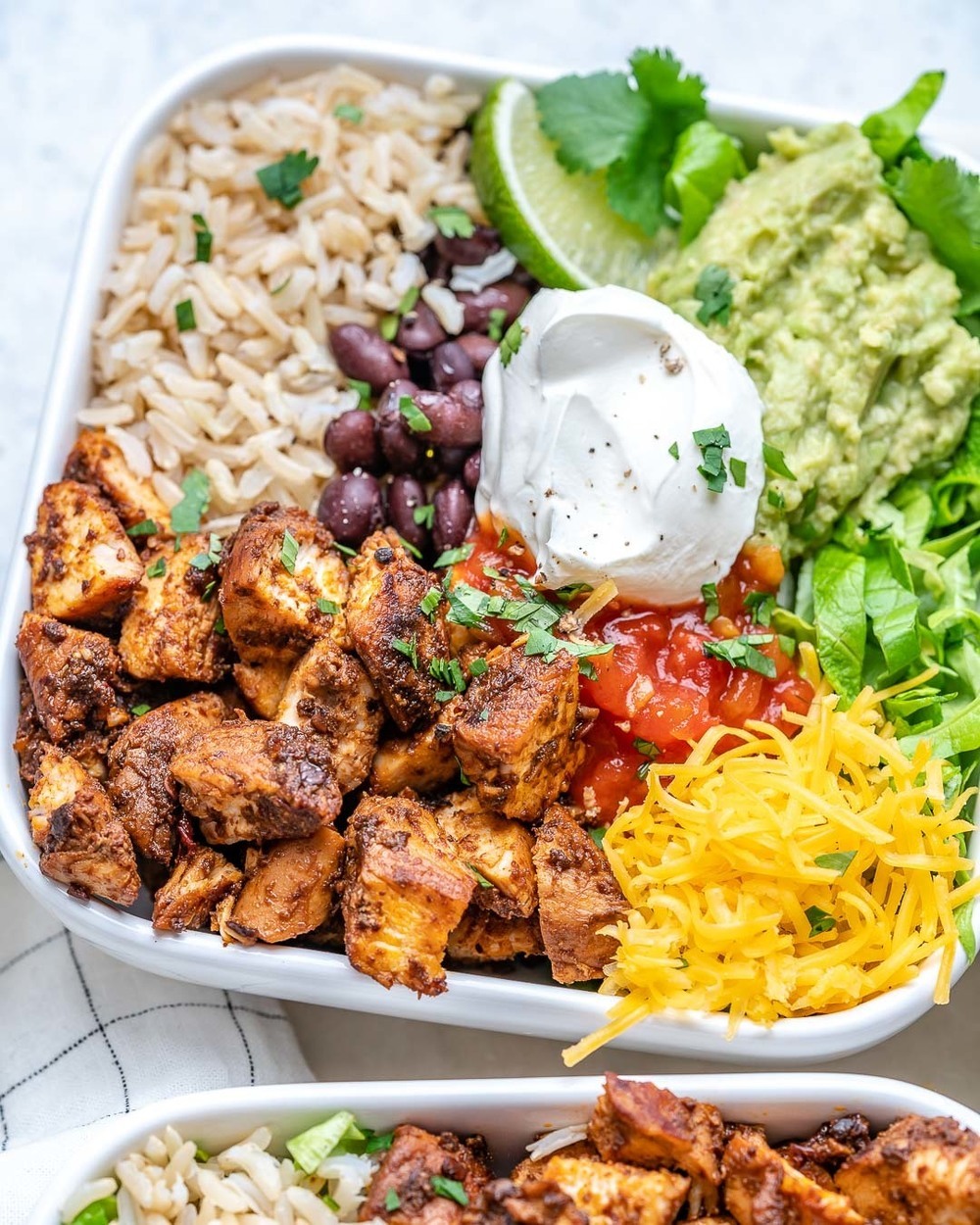 Ingredients
for 4 servings
2 large boneless, skinless chicken breasts
4 tbsp olive oil, divided
2 tbsp lemon juice
3 tsp paprika
2 tsp chili powder
2 tsp onion powder
1 tbsp garlic powder
1 tbsp cumin
1 tsp salt
4 cups cooked rice, cooked in chicken broth
1 cup diced red pepper
1 cup halved cherry tomatoes
1 cup canned black beans, drained and rinsed
1 cup corn
1/2 to 1 cup diced red onion
1/2 cup chopped fresh cilantro
1 lime, juiced
More Toppings of your choice
avocado
grated cheese
sour cream
pico de gallo or salsa
shredded lettuce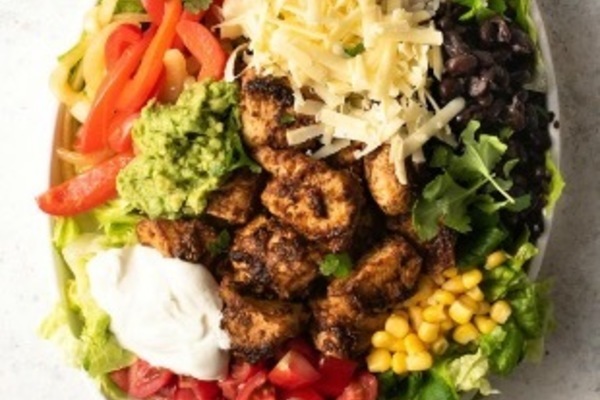 1. In a plastic bag place the chicken, 2 tbsp olive oil, lemon juice, paprika, chili powder, garlic powder, onion powder, cumin and salt. Seal the bag and massage the meat until fully coated. Transfer to fridge to marinate for a few hour (at least) or over-night.
2. Grill the chicken on the BBQ and then cut into bite size pieces OR heat 1 tbsp oil in a large skillet over med heat and cut the chicken into bite sized pieces and cook chicken.
3. In a large bowl, place the cooked rice and top with the chicken, peppers, cherry tomatoes, black beans, corn, red onion and cilantro. In a small bowl mix 2 tbsp of olive oil, lime juice and season with salt and pepper. Spoon over the bowls. Toss until well mixed and add any other toppings that you desire.
main courses July 28, 2020 20:15
Share the recipe with your friends
No one has liked this recipe.
0 comments