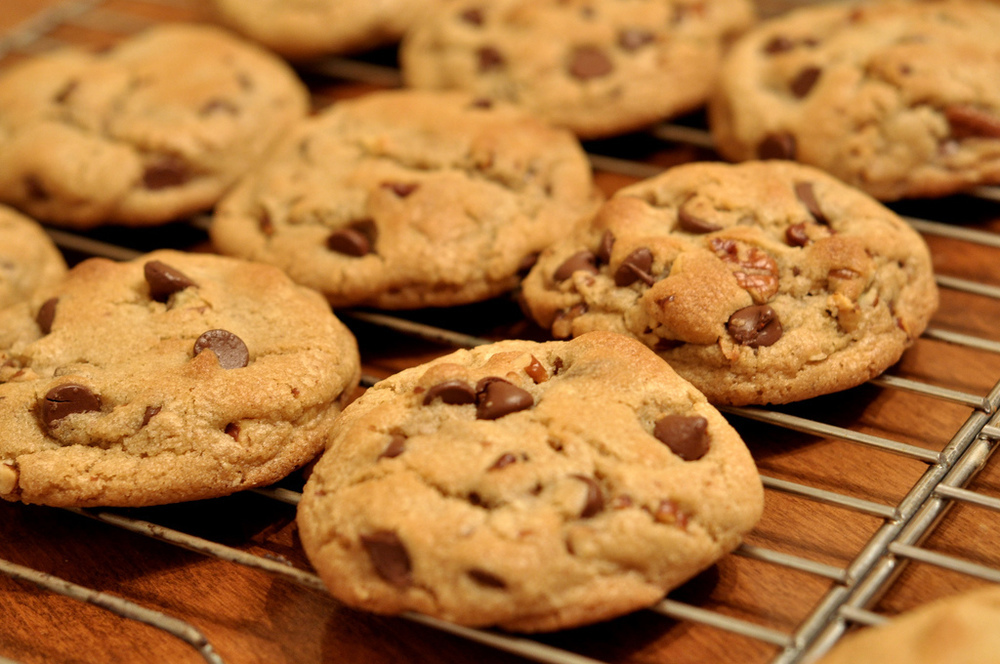 Ingredients
for 45 biscuits
125g butter
1/2 cup sugar
1/2 cup brown sugar, firmly packed
1/2 teaspoon vanilla
1 egg
1 3/4 cups self-raising flour
1/2 teaspoon salt
125g chocolate chips (dark is best)
60g walnut pieces (optional)
Prep. Time → 10 min
Cook Time → 10 min
1. Cream together butter, sugars and vanilla.
2. Add lightly beaten egg gradually, beating well after each addition.
3. Mix in sifted flour and salt. Add chocolate chips and chopped walnuts, mix well.
4. Shape teaspoons of mixture into small balls, place on lightly greased
over trays, allow room for spreading.
5. Bake in moderate oven 10-12 minutes.
desserts, biscuits, chocolate September 26, 2015 06:27
Author Womens Weekly Big Book of Beautiful Biscuits