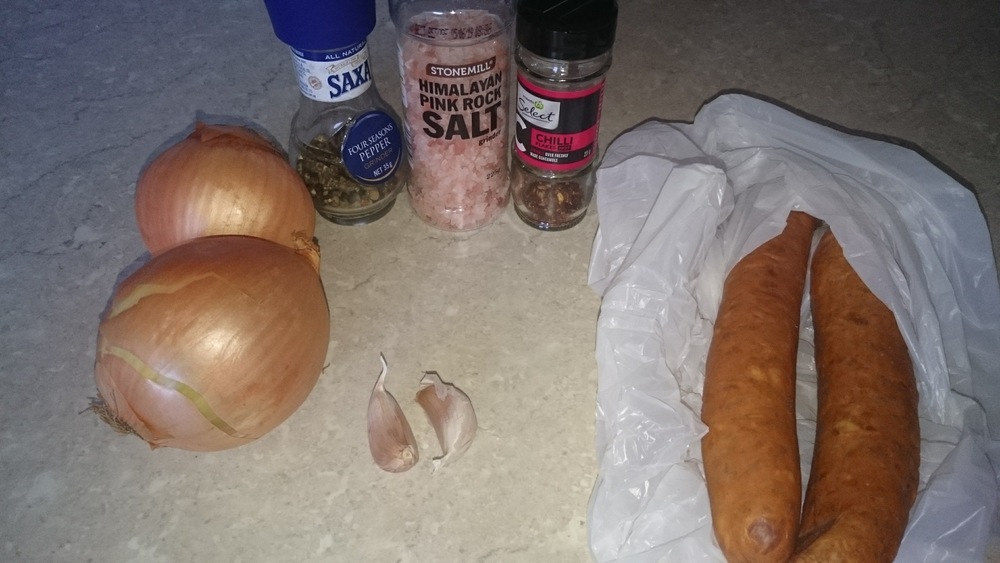 2 medium onions
2 chorizo sausages
2 garlic cloves
chilli flakes
salt and pepper
1 can diced tomatoes
1 can chick peas
1 can red kidney beans
20-25% jar of jalapeños (including liquid) - secret and NB ingredient!!
cous cous
fresh coriander (if you eat this!)
Prep. Time → 15 min
Cook Time → 25 min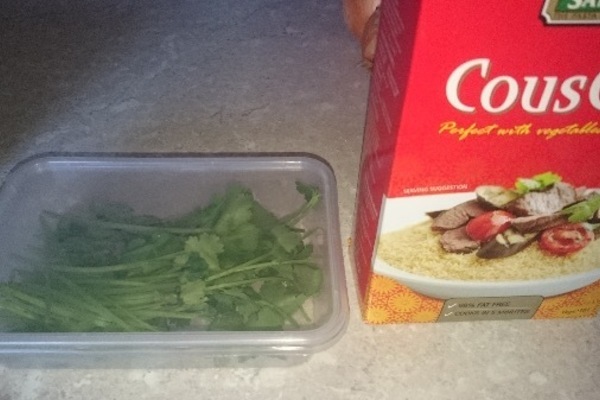 1. Cut up onions, garlic and chorizo into slices. Add all into large pan with chili flakes and brown for about 5 to 10 mins. add salt and pepper if you want (not really necessary)
2. add the 3 cans and the jalapeños. stir every few mins and get all nicely mixed up and heated for about 10 to 15 mins.
3. whilst stirring pan mixture, prepare cous cous. pour some into flat metal container, cover with some warm water, and 5 mins later you have the starch ready!
4. serve with cous cous on plate, pan mixture over that, and some fresh coriander on top.
5. super fast, super easy, and super tasty!!
main courses, beans, chorizo, tomatoes, jalapeos, chick peas October 04, 2017 16:05
Share the recipe with your friends
No one has liked this recipe.
0 comments