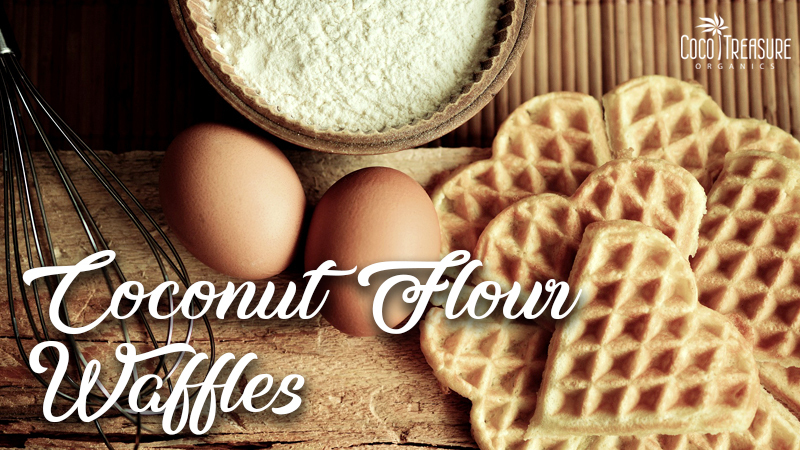 Ingredients
for 4-5 Servings
½ teaspoon salt
½ cup Coco Treasure Organics Extra Virgin Coconut Oil melted
½ cup Coco Treasure Organics Coconut Flour
1 teaspoon pure vanilla extract
1 tablespoon cinnamon
8 pieces eggs
Prep. Time → 2 min
Cook Time → 5 min
1. Beat the eggs in a medium-sized bowl.
2. Add the melted coconut oil, vanilla, salt, and cinnamon. Mix until smooth.
3. Slowly add the coconut flour. Mix until the batter does not have any clumps. If batter seems too thin, add a bit of coconut flour.
4. Pour batter into a greased waffle iron. Cook for 3 to 5 minutes until brown.
6. Recipe Notes: These Coconut Flour Waffles are excellent desserts, too! Top them with coconut nectar syrup or some whipped cream. Either way, they'll be a hit!
breakfast, coco treasure organics, coconut flour, coconut nectar syrup, dessert, food, recipes, waffles, coconut flour waffles February 15, 2018 07:19
Author https://cocotreasure.com/recipes/coco...
Share the recipe with your friends
No one has liked this recipe.
0 comments