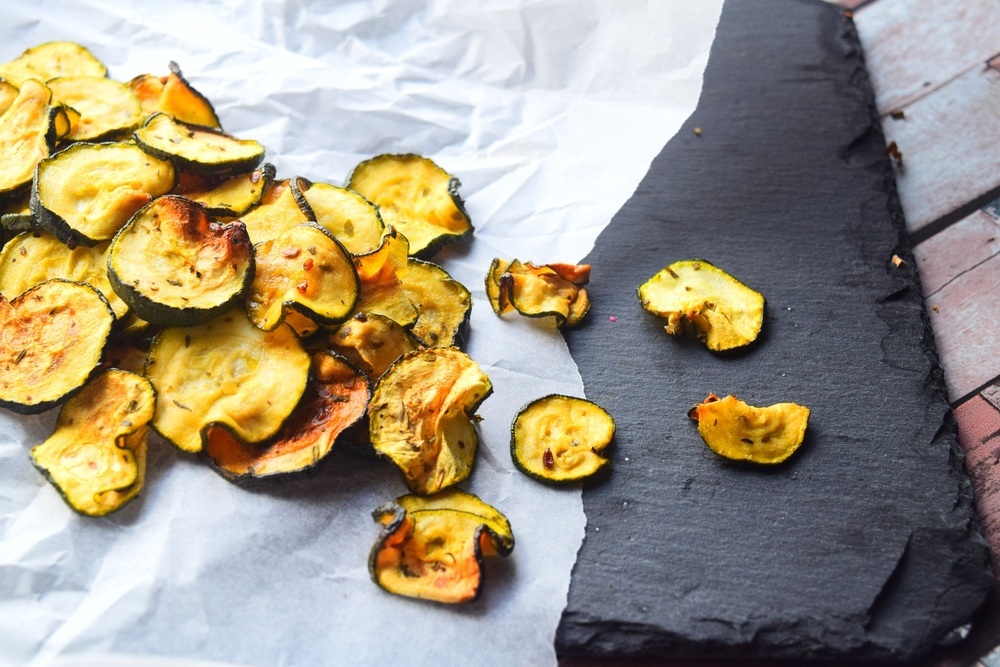 Ingredients
for 1 serving
1 courgette
1 tsp. honey/maple syrup
1 tsp. mixed herbs
Prep. Time → 5 min
Cook Time → 45 min
1. Preheat the oven to 110C/230F.
Slice the courgette as thin as possible (the best way to do this is using a mandolin)
Cover a baking tray with parchment paper and place the courgette slices on top. Add the honey and a sprinkle of mixed herbs on top and bake for 45 minutes (turning regularly).
side dishes, dairy-free, gluten-free, recipes, snack, vegan, vegetarian September 19, 2017 08:32
Author mynutricounter.com/recipe-...
Share the recipe with your friends
No one has liked this recipe.
0 comments