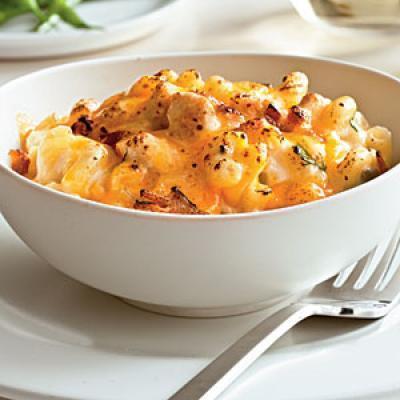 2 Cups Shredded Mozzarella Cheese and Colby Jack Cheese
1 Boneless Chicken Breast
3 Cups Bow-Tie Pasta
2 Tbs Butter
2 Tbs Oil
½ Tbs Milk
Salt and Pepper
Prep. Time → 5 min
Cook Time → 20 min
1. Begin by filling a large pot half way up with water. Then place the pot on the stove on High heat. Place a pinch of salt into the water. Once water comes to a boil turn down heat to Medium High and place your pasta in. Set a timer for 8 minutes then check your pasta. While pasta is cooking season your chicken lightly with salt and pepper. Place a medium sized pan on the stove, on Medium High heat. Take your oil and evenly spread it around the pan. When the pan is hot enough place the chicken breast on. Turn the chicken over every 2 minutes. (If the chicken is still raw in the middle cut it up into strips and, cook it like that) Once Chicken is fully cooked cut into evenly proportioned pieces . After pasta is done, strain it and place it back into the pot. Mix in the cheese and milk. Place into individual bowls and place chicken on top. Congrats you're done!
main courses September 18, 2015 18:03
Share the recipe with your friends
No one has liked this recipe.
0 comments