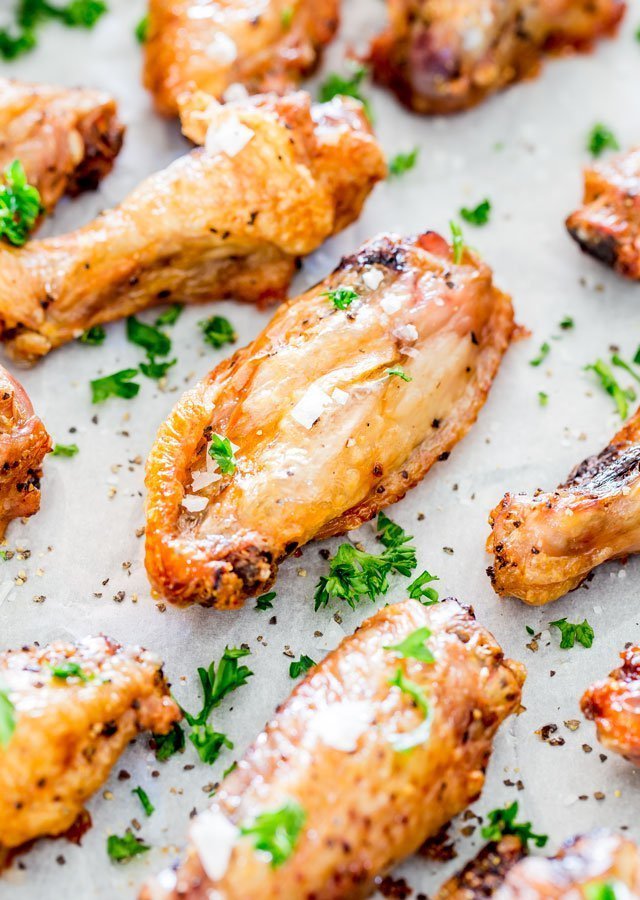 Ingredients
2 lbs chicken wings
1 tbsp olive oil
1 tsp freshly ground black pepper (or to taste)
1 tsp sea salt (or to taste) (careful as some sea salts are way stronger than others)
1. 1. Preheat oven to 425 F degrees. Line a baking sheet with parchment paper.
2. Place wings in a bowl. Drizzle with olive oil and toss well, making sure each wing is coated with the olive oil.
3. Sprinkle the wings with pepper and salt, toss well.
4. Arrange wings in a single layer on the prepared baking pan. Bake for about 45 mins or until they are golden crisp.
5. Sprinkle more salt and pepper if needed.
2. Enjoy!!!! Yummy also good cold
appetizers July 19, 2017 22:45
Share the recipe with your friends
No one has liked this recipe.
0 comments