Ingredients
2 eggs
pinch of salt and pepper to taste
seasoned salt
garlic powder
3 cups rice crispy cereal, crushed
2 lbs skinless, boneless chicken breasts cut into pieces
1/4 cup extra virgin olive oil
2 tbsps butter
1/2 cup apricot preserves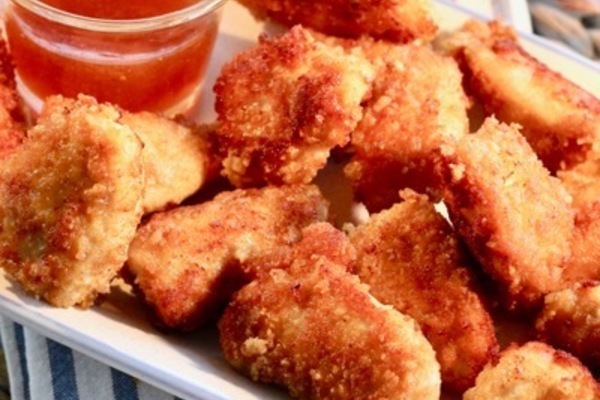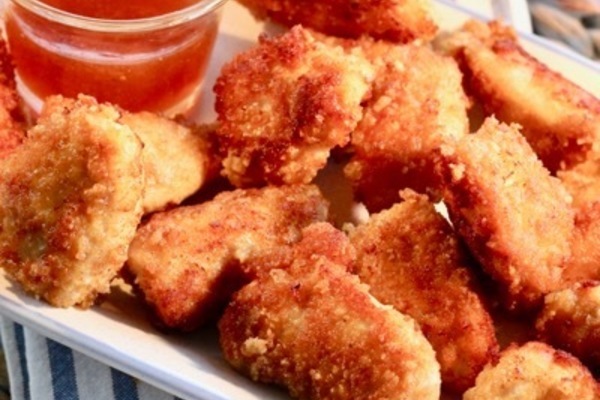 1. Beat egg, salt and pepper together in a bowl. Pour crushed cereal in another bowl. Place chicken in another dish and sprinkle with seasoned salt and garlic powder and mix. Coat chicken pieces in egg and then coat with cereal.
2. Heat oil and butter together in a deep skillet (I used a wok). Cook chicken until coating is golden brown and meat is no longer pink in centre, about 7 mins.
3. Whisk preserves in a saucepan over med-low heat and whisk until smooth. Serve sauce with the chicken.
4. PS You can bake if desired on a parchment lined baking tray. Put some melted butter on top of the chicken and bake at 350.
main courses August 14, 2020 23:12
Share the recipe with your friends
No one has liked this recipe.
0 comments