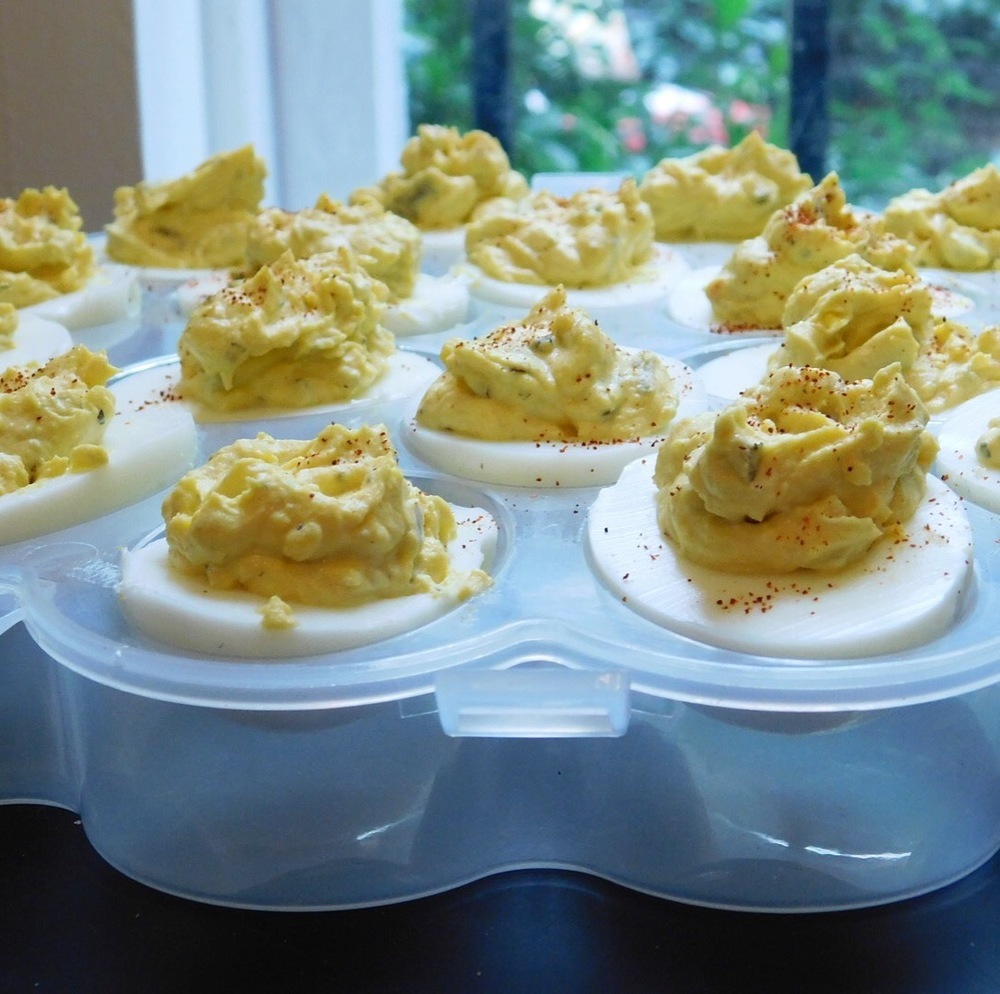 Ingredients
for 24 Pieces
1 dozen eggs + 1 egg
1/4 c mayonnaise
3 tbsp relish
1 tsp dijon mustard
1/2 each salt & pepper
1/4 tsp garlic powder
1/4 tsp onion powder
1/4 tsp dill
Sprinkle paprika on top for color!
Prep. Time → 20 min
Cook Time → 30 min
1. Cover eggs with one-inch of water in pot and heat until boiling. Turn heat off, cover and let sit for 13 minutes. Immediately pour out hot water and cool eggs with cold water or ice. Once eggs are cool, peel the eggs. You will wreck at least one egg in peeling them which is reason number 1 for the extra egg, reason number two is to add the extra yolk to the filling.
2. Slice eggs in half lengthwise, placing yolks into the bowl. Add remaining ingredients and mix with a hand mixer. Spoon 1-2 teaspoons of mixture into each egg half. Sprinkle with paprika. Refrigerate for at least 30 minutes and then enjoy!
appetizers, appetizer, eggs, paleo, gameday February 07, 2016 21:22
Share the recipe with your friends
No one has liked this recipe.
0 comments