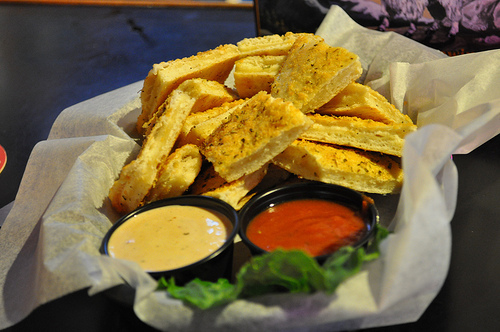 12 firm cherry tomatoes
75g soft cheese with garlic and herbs
75g rindless goat's cheese
1 tbsp crème fraîche
few drops of lemon juice
5 fresh chives, snipped
125g smoked trout
2 tbsp chopped fresh basil
fresh chives to garnish
Prep. Time → 3hours 20 min
1. Put the tomatoes in a bowl and pour over boiling water to cover. Leave for 10 seconds, then drain and cool under cold water. Peel off the skins using a sharp knife. Crush the soft cheese on a plate with a fork and roll each tomato in it (first wetting your hands slightly), covering them completely. Transfer to a plate lined with greaseproof paper.
2. Carefully blend the goat's cheese with the crème fraîche, lemon juice and snipped chives. Lay the slices of trout out on the work surface and spread them with the cheese mixture. Roll them up, starting from the thinner end. Transfer these rolls to a plate and cover with cling film.
3. Chill the tomatoes and trout rolls in the fridge for at least 3 hours to firm them up.
4. Roll the tomatoes in the basil, then carefully cut them in half. Spear each tomato half with a cocktail stick. Return to the fridge until ready to serve.
5. Cut the trout rolls into little pinwheels using a sharp knife. Spear each pinwheel with a cocktail stick and return these to the fridge also.
6. Arrange the tomatoes and trout pinwheels on small serving plates and garnish with extra chives.
November 12, 2011 14:03