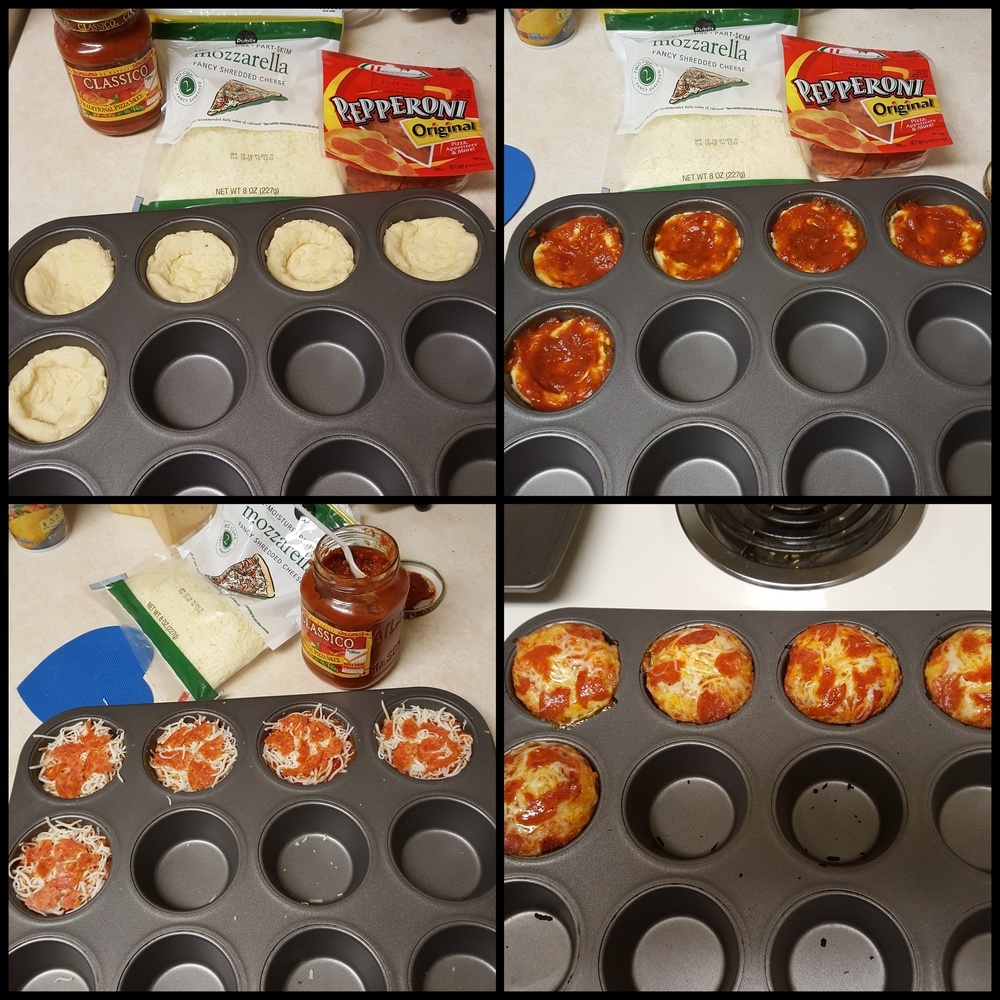 Ingredients
for 2-4 people, Multiple pieces
Pillsbury Grands Jr Biscuits (can)
Traditional Pizza or Marinara Sauce
Finely Shredded Mozzarella Cheese
Pepperoni
Prep. Time → 5 min
Cook Time → 15 min
1. Preheat oven to 400 degrees. Open can of biscuits and gently flatten doe slightly so biscuits aren't so fluffy, but do not flatten too much or the doe will bake too fast and burn. In a cupcake/muffin pan layer each slot with a biscuit. You can slightly pat down biscuits and shape edges. Top with sauce, cheese, and pepperoni. Bake for about 10-15 minutes depending on oven strength. Check frequently. Enjoy!
main courses, appetizer, easy, fast, main, pizza, quick, pillsbury, mini December 27, 2015 21:21
Share the recipe with your friends
No one has liked this recipe.
0 comments