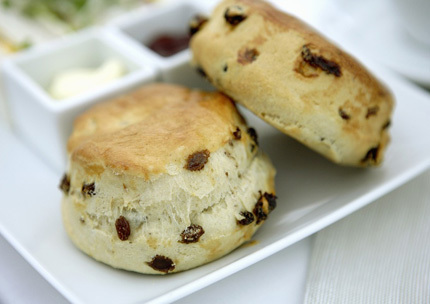 Ingredients
for 10 scones
3 1/2 cups all-purpose flour
2 tsp baking powder
2 tsp baking soda
5 - 6 tbsp sugar
pinch of salt
1 tsp cinnamon
1/2 cup butter, chilled and cubed
1/2 cup raisins, or more
1 1/3 cup milk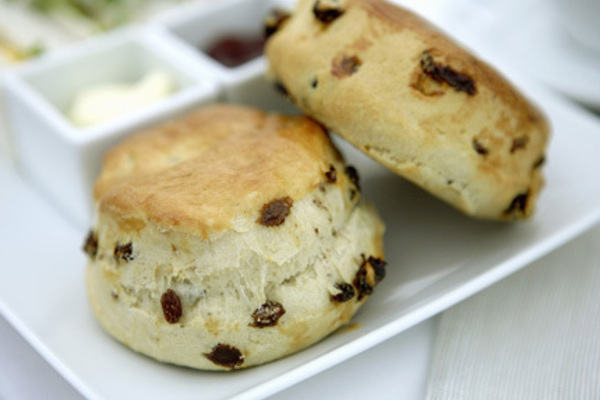 2. Sieve the flour, baking powder and baking soda into bowl of stand mixer with dough attachment. Then stir in sugar, salt and cinnamon. Add butter and mix well into flour mixture. Add raisins. Add milk to make a soft dough.
3. Press dough onto a floured surface to a thickness of approx 3/4 inch. Use an upturned glass to cut pastry into circles. Place circles on a baking tray lined with parchment paper. Brush the scone with milk and sprinkle with sugar.
4. Bake in oven for 10 mins. Once baked, leave to cool on a wire rack.
5. If you don't have a stand mixture then you can incorporate the butter into the flour mixture by using your fingertips until it resembles fine breadcrumbs. Then gradually pour in milk to make a soft dough.
6. You can add anything you want...craisens, choc chips, etc
May 24, 2020 17:20
Share the recipe with your friends
No one has liked this recipe.
0 comments