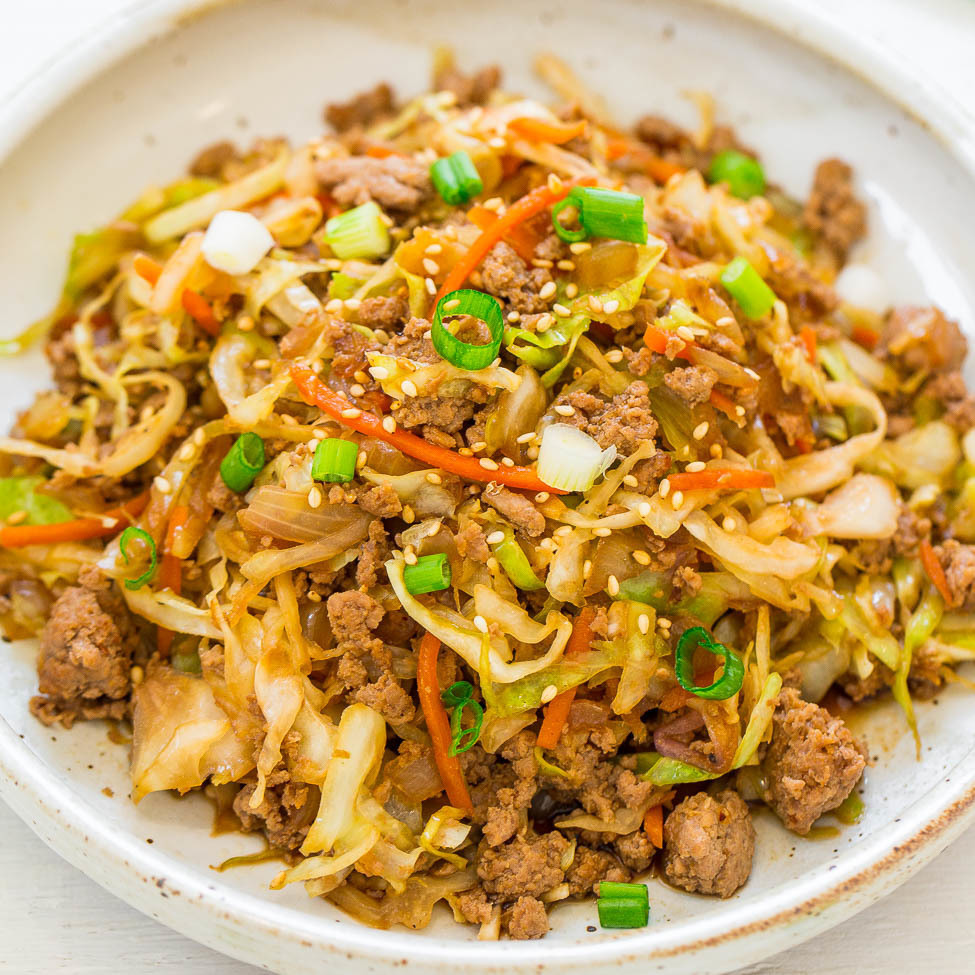 1 tbsp avocado oil (or veg oil)
1 clove garlic, minced
1 tbsp fresh ginger ( or more)
1 lb ground pork
sprinkle of chinese all spice
1 tbsp sesame oil
1/2 onion thinly sliced
bag of cut up veggies such as Manns Power Blend Veggies (you will want cabbage in it)
1/4 cup soy sauce
1 tsp sriracha (or more)
1 green onion sliced
1 tbsp sesame seeds
1. In a large skillet over med heat, heat oil. Add garlic and ginger and cook until fragrant, 1 to 2 mins. Add pork and chinese all spice and cook until no pink remains.
2. Push pork to the side and add sesame oil. Add onion and veggies. Stir to combine with meat and add soy sauce and sriracha. Cook until cabbage is tender, 5 to 8 mins.
3. Garnish with green onions and sesame seeds.
main courses April 22, 2019 01:35
Share the recipe with your friends
No one has liked this recipe.
0 comments