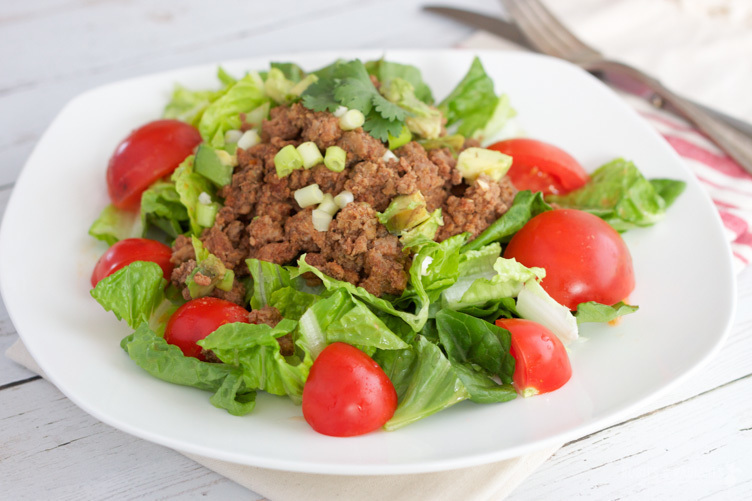 Ingredients
1 kg ground beef, preferably grass-fed
3 tablespoons tomato paste
1 tablespoon chili powder
1 teaspoon cumin
1 teaspoon sea salt
1 teaspoon black pepper
1/2 teaspoon coriander
1/2 teaspoon dried oregano
1/2 teaspoon garlic powder
1/2 teaspoon onion powder
1/4 teaspoon paprika
1/4 teaspoon crushed red pepper
1. In a small bowl combine all of the spices.
Add the beef, tomato paste and spices to the slow cooker.
Use a spoon to mix up the ingredients and break up the meat.
Cook on low for 4 hours.
Break up the meat some more.
Use a slotted spoon to remove the meat from the slow cooker and serve!
2. Note: You can reserve 2 teaspoons of the taco seasoning and add it in the last 30 minutes of cooking. This extra step isn't necessary, but it will heighten the flavor of the meat!
main courses, mexican, sunday, pork December 06, 2014 16:58
Author rubiesandradishes.com
Share the recipe with your friends
No one has liked this recipe.
0 comments