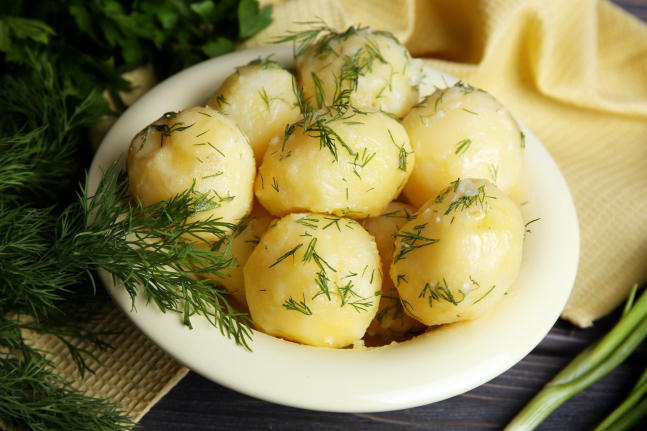 Ingredients
for 4 servings
1 ½ lbs. new potatoes, washed but not peeled
1 teaspoon salt
3 tablespoons Coco Treasure Certified Organic Extra Virgin Coconut Oil
1 teaspoon fennel seeds
¼ cup fennel fronds, chopped
The juice and zest of one lime
Salt and pepper to taste
Prep. Time → 20 min
Cook Time → 20 min
1. Boil potatoes in salted water until they are fork-tender, approximately 15 minutes.
While the potatoes are cooking, heat coconut oil in a skillet. Add the fennel seeds to the hot oil and toast for 2-3 minutes or until the seeds become fragrant. Do not brown the seeds or overcook them. Remove the pan from heat when done.
Drain water from the potatoes and smash them lightly. Return potatoes to the hot pan. Add fennel and all the oil, lime juice and zest, chopped fronds and salt and pepper to taste. Stir to mix.
side dishes, side dishes, coco treasure recipes, potato recipes June 24, 2017 03:13
Author https://cocotreasure.com/recipes/fenn...
Share the recipe with your friends
No one has liked this recipe.
0 comments