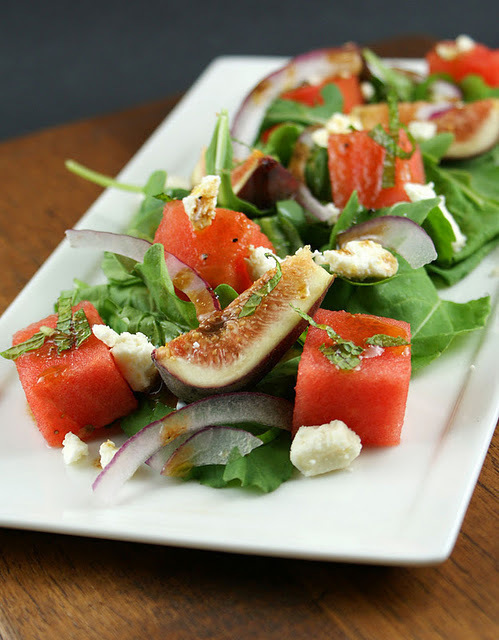 Ingredients
for Fig, Feta and Watermelon Salad
6 C. Arugula
4 to 6 figs cut into quarters
1 C. Watermelon, one inch cubes
¼ C. Red onion, sliced thin
1/3 C. Feta cheese, crumbled
6 mint leaves, chiffonade
Balsamic Dressing
2 T. Balsamic vinegar
6 T. Olive oil
2 t. Dijon mustard
Salt and pepper to taste
1. Add all ingredients to a small glass jar with lid and shake well until combined
2. To assemble, add all of the salad ingredients and toss lightly with the dressing. I put the ingredients onto separate plates and then drizzled the dressing for a beautiful presentation. Enjoy!!
side dishes December 28, 2011 18:39
Author authenticsuburbangourmet.blogs...
Share the recipe with your friends
No one has liked this recipe.
1 comment