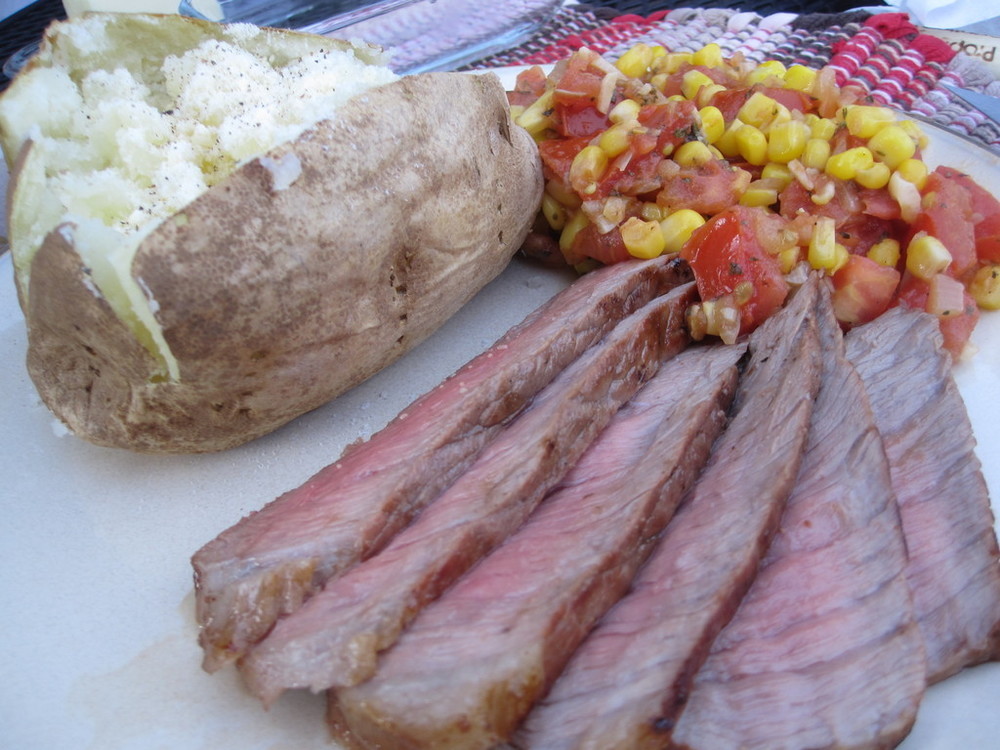 Ingredients
1/3 cup barbeque sauce
2 tablespoons red wine vinegar
2 tablespoons vegetable oil
1 tsp worchestire sauce
1/4 teaspoon nutmeg
1/4 teaspoon ginger
1/4 teaspoon onion powder
14 teaspoon garlic powder
1 teaspoon dried parsley flakes
1. Combine all ingredients in a shallow dish. Add meat, turning to coat. Cover and refrigerate 1/2 an hour to overnight, turning occasionally.
2. Heat grill over medium high heat. Remove meat from marinade, discarding leftovers. Grill to desired degree of doneness. Let rest prior to slicing.
main courses, steak June 22, 2012 03:37
Share the recipe with your friends
No one has liked this recipe.
0 comments