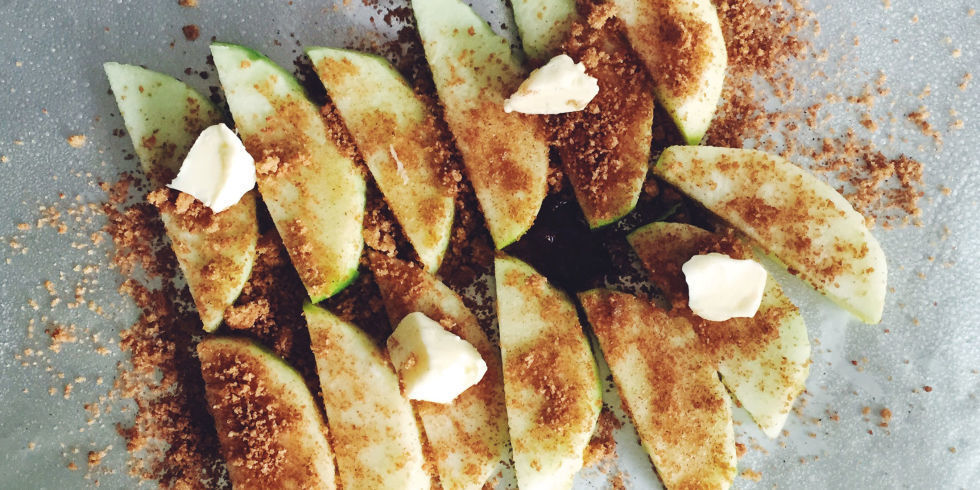 Ingredients
for 2 servings
1/4 cup brown sugar
1 teaspoon ground cinnamon
1 dash nutmeg
1 granny smith apple, peeled and sliced
1/2 tablespoon butter
Prep. Time → 10 min
Cook Time → 30 min
1. Tear 2 pieces of foil that are about 12-inch by18-inch and stack them on top of each other.
2. In small bowl, combine brown sugar, cinnamon, and nutmeg, set aside.*
3. Place apples on center of foil and sprinkle on mixture using only enough to lightly coat apples. Break up butter over apples. Fold up packet ensuring a tight seal.
4. When ready to cook, place sealed packet on hot grill or over fire for about 30 minutes flipping 2 to 3 times throughout.
5. Remove packet from grill and pierce with knife or fork to allow steam to escape. Unfold packet and enjoy.
6. *Sugar mixture will be enough to do 4-6 more packets.
side dishes, apples, foil packs, grill May 25, 2017 13:32
Author delish.com/cooking/recipe-...
Share the recipe with your friends
No one has liked this recipe.
0 comments