Ingredients
2 lbs onions, cut in rings
1/4 cup butter
4 litres water, enough to fill a dutch oven
1 bottle of beer
1/2 tsp pepper
1/2 tsp salt
8 tbsps liquid CONCENTRATED beef consommé (I use better than beef bouillon)
1 slice french loaf per bowl, toasted
1 slice provolone cheese per bowl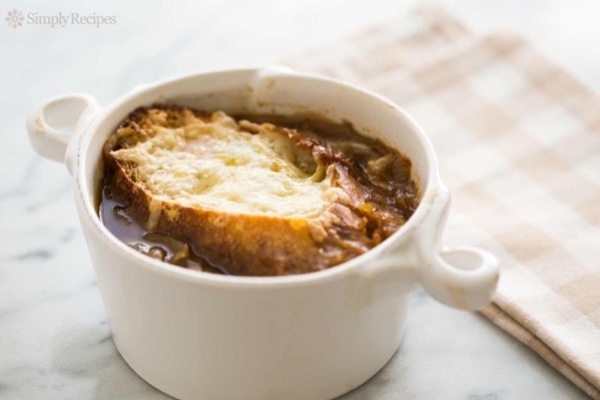 1. In a dutch oven saute onions in butter until clear.
2. Add water, beer, salt, pepper and beef consommé and bring to a boil. Simmer for 3 hrs.
3. Place soup in bowls and top with a slice of toast and a slice of provolone.
4. Bake just until cheese melts. Can do a quick broil to brown a bit.
starters February 23, 2019 20:04
Share the recipe with your friends
No one has liked this recipe.
0 comments