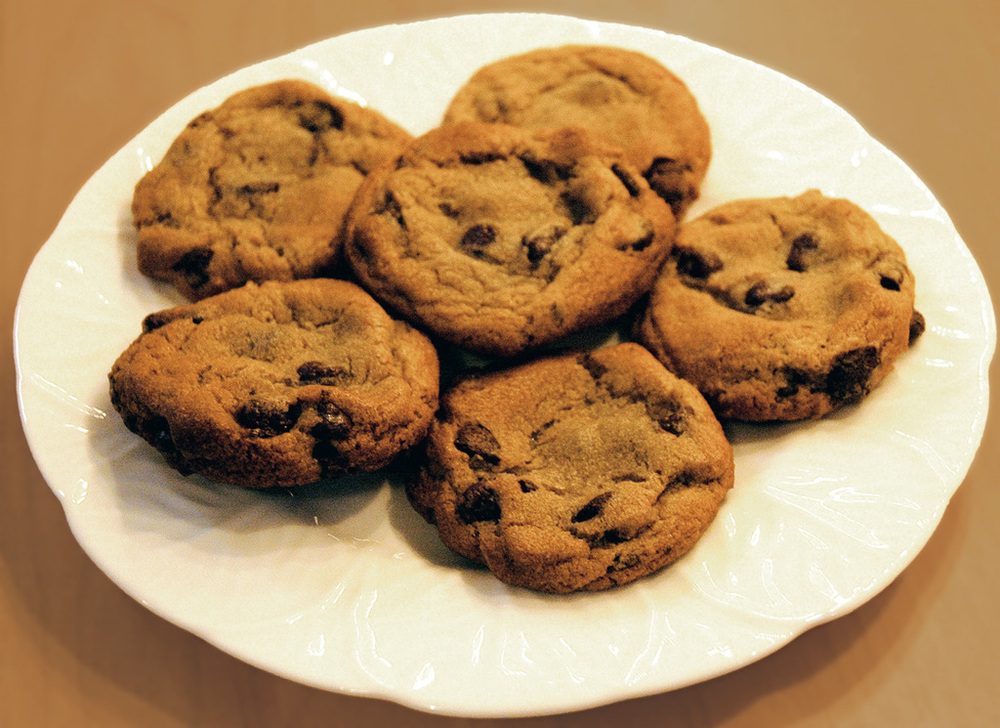 Ingredients
200 GR. DE MANTEQUILLA.
150 GR. DE AZÚCAR.
200 GR. DE AZÚCAR MORENO.
100 ML. DE HUEVO ENTERO.
400 GR. DE HARINA FLOJA.
10 GR. DE IMPULSOR (LEVADURA QUÍMICA).
5 GR. DE SAL.
UNA PIZCA DE VAINILLA.
300 GR. DE GOTAS DE CHOCOLATE.
Prep. Time → 15 min
Cook Time → 12-15 min
1. Montar el huevo junto con el azúcar y añadir la mantequilla a temperatura ambiente y mezclar.
2. Añadir la harina, la sal y el impulsor y mezclar todo.
- Se le añade gotas de chocolate y se vuelve a mezclar para que se repartan las gotas por toda la masa.
3. Hacer bolitas de unos 50 gramos a ojo y se colocan en una bandeja que meteremos en el frigorífico para que la mantequilla se quede dura y para prevenir que durante el horneado las coockies se aplasten.
4. Hornear a 170°C, durante 12 o 15 minutos.
desserts, galletas, postre May 12, 2013 12:36
Share the recipe with your friends
No one has liked this recipe.
0 comments