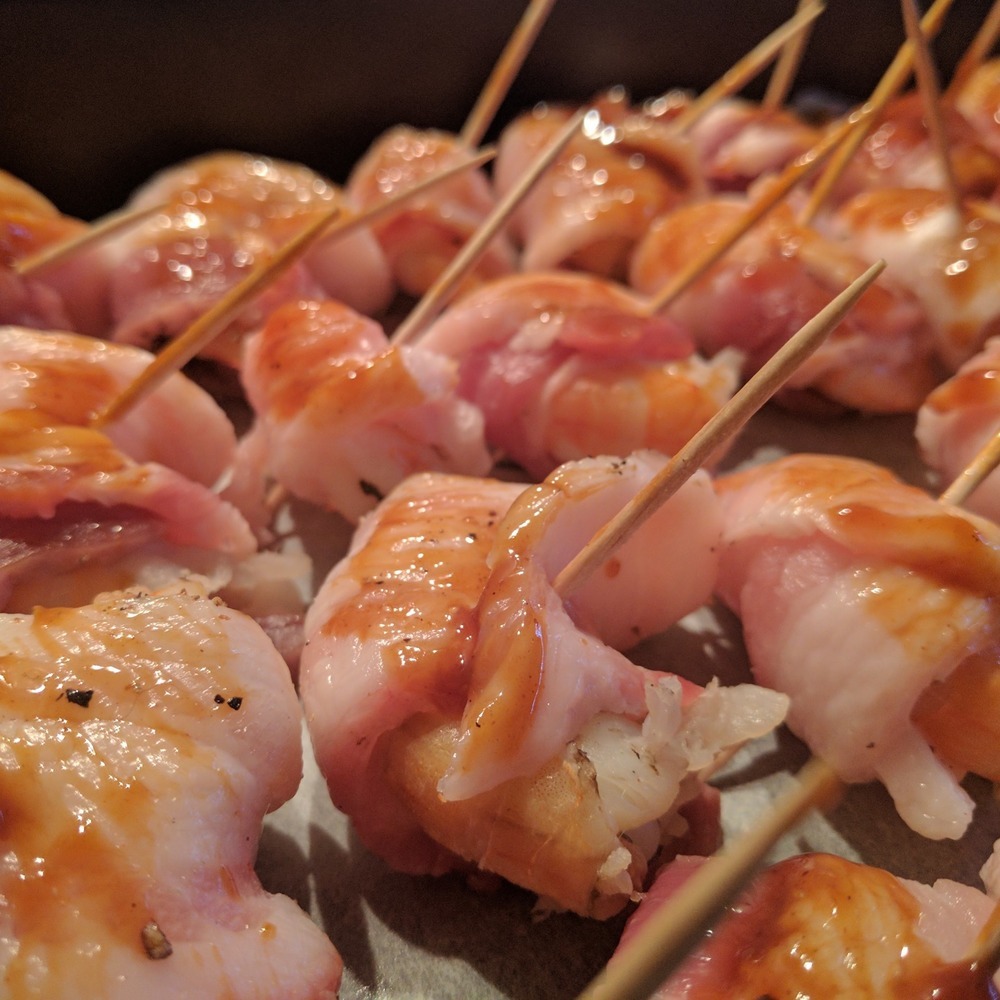 30 Gamberi
10 fette di pancetta spessa (per ogni fetta vengono circa 3 gamberi)
Salsa barbecue
Sale
Stecchini
Prep. Time → 15 min
Cook Time → 15 min
1. Far sbollentare i gamberi e pelarli.
2. Adagiare il bacon e tagliarlo della dimensione corretta per poter arrotolare ciascun pezzettino attorno al gambero.
3. Arrotolare uno per uno il bacon attorno ai gamberi e fissare con uno stecchino.
4. Spennellare di salsa barbecue, aggiungere un pizzico di sale e mettere in forno a 180° per 15 minuti.
5. Servire caldi con salsa bbq in una ciotolina per poter intingere.
appetizers, bacon, barbecue, bbq, gamberi, lardo, pancetta, gamberi lardellati April 17, 2017 08:42
Share the recipe with your friends
No one has liked this recipe.
0 comments