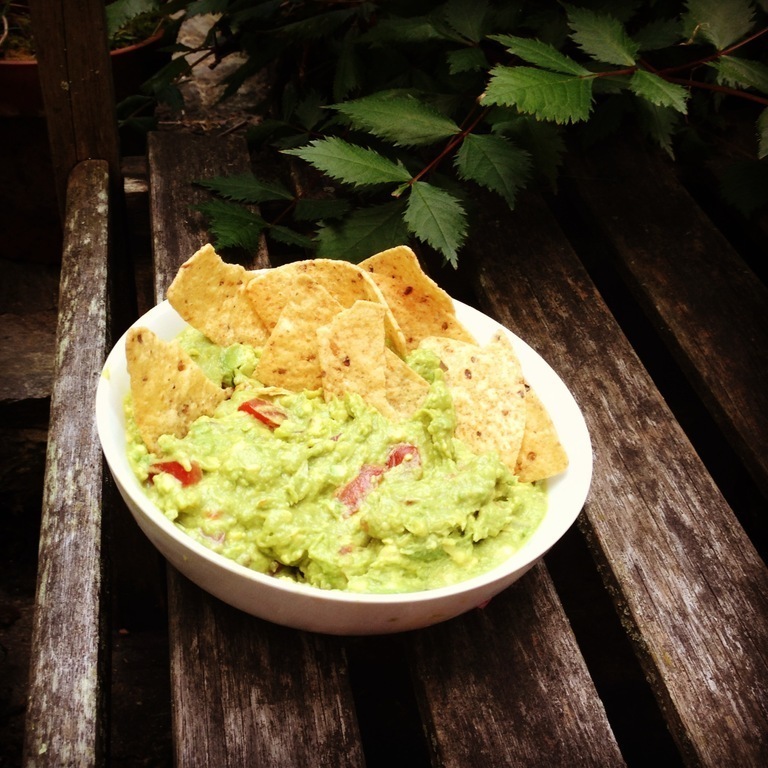 4 Avocados
1 Small Tomato
8 Sprigs of Cilantro
1/4 of a Red Onion
1 Lime
1 Pinch of Kosher Sea Salt
1 Tablespoon of Vegetable Oil
Prep. Time → 10 min
Cook Time → 0 min
1. 1. Peel and pit the avocados.
2. Peel and dice the tomato.
3. Chop the cilantro.
4. Chop the red onion.
5. Mash the avocados until smooth.
6. Juice the lime.
7. Combine the avocado, tomato, cilantro, onion, lime juice, salt, and vegetable oil in a bowl.
8. Serve immediately with tortilla chips.
appetizers, guacamole, appetizer, avocado, dip, vegan, vegetarian April 06, 2013 06:44
Share the recipe with your friends
No one has liked this recipe.
0 comments