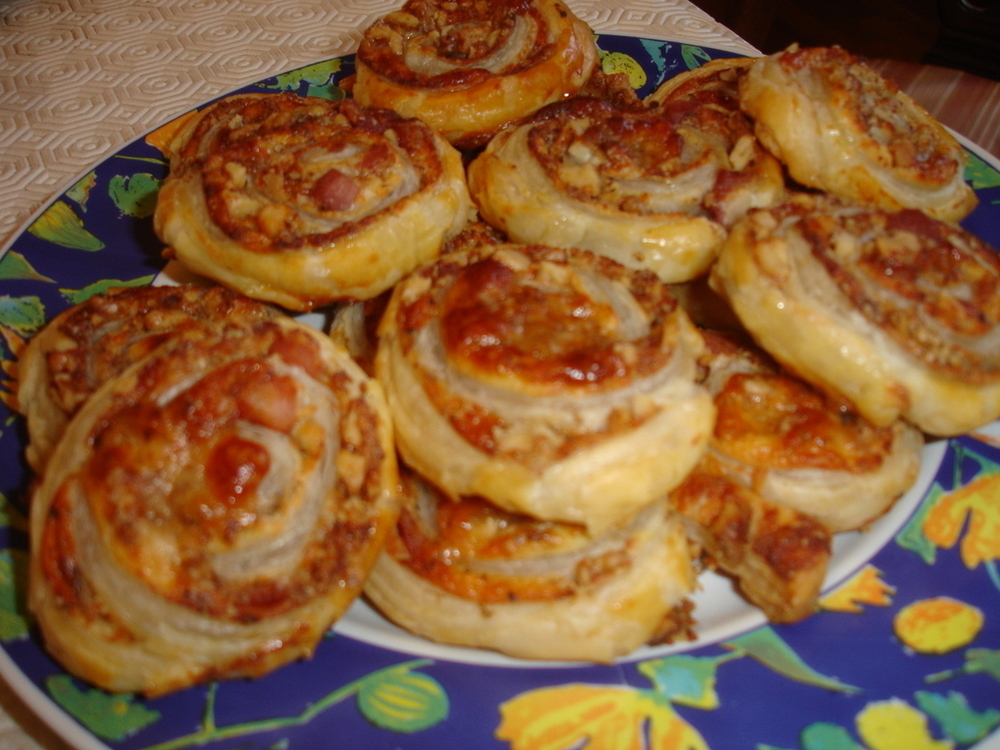 Pasta sfoglia (un rotolo), 80gr di noci sgusciate, 80gr di philadelphia o altro fomaggio spalmabile, 30gr di parmigiano grattugiato, 50gr di pancetta a dadini, 1 uovo, sale e pepe.
Prep. Time → 15min + raffreddamento min
Cook Time → 15-20 min min
1. Srotolare il rotolo di pasta sfoglia, spalmare il philadlphia su tutto il rotolo, cospargere di noci ridotte a pezzettini e dei cubetti di pancetta preventivamente soffritti in padella antiaderente per togliere un pò del grasso e renderli più croccanti, salare e pepare a piacimento.
2. Arrotolare il tutto e riporre in frigo per almeno un'ora.
3. Spennellare con uovo sbattuto e infornare a 180° per circa 15/20 min. o comunque fin quando risultano belli dorati.
4. Sono ideali per l'aperitivo.
appetizers June 21, 2012 18:57
Share the recipe with your friends
No one has liked this recipe.
0 comments