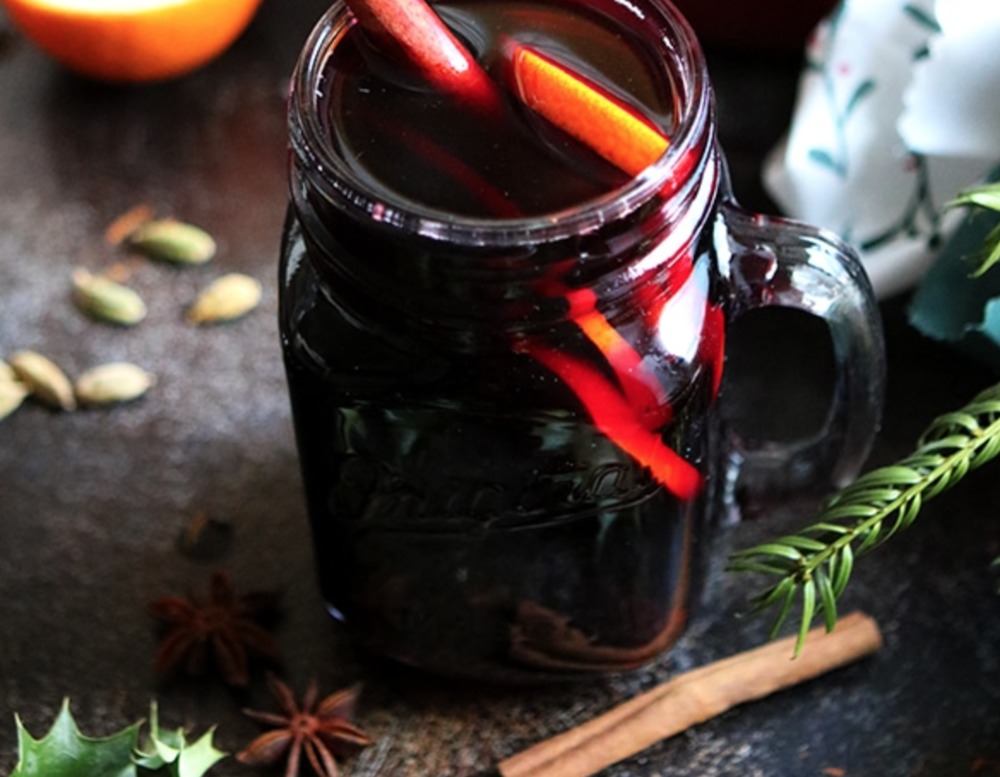 Ingredients
for 12 servings
1.5 liters or 1.5 liquid qt dry red wine (2 bottles)
2 oranges, sliced
6 cardamom pods
1 teaspoon allspice berries (about 9 berries)
1 teaspoon whole cloves
4 star anise
3 sticks cinnamon
4 tablespoons Demerara sugar (or other sweetener of your choice)
Sliced orange to garnish
Prep. Time → 5 min
Cook Time → 15 min
1. Bruise your cardamom pods with the back of your knife. Put all ingredients except of sugar in a pot over medium low heat. Before it starts to boil, remove from heat and add sugar. Let sit for up to 30 minutes, strain and serve. To garnish, put a few orange slices in a mug along with a cinnamon stick.
2. To keep the mulled wine warm for a longer time put your mulled wine on a really low heat and pour it into glasses as your guests arrive. Enjoy!
3. You can add rum or brandy in your mulled wine to give it a stronger flavor. Add 20 ml or 2/3 fluid oz per portion before the mulled wine is ready and simmer for 3 more minutes. Another option is to make it non-alcoholic by substituting grape juice to wine.
drinks, oranges, wine December 21, 2020 14:58
Author Old German Cookbook
Share the recipe with your friends
No one has liked this recipe.
0 comments