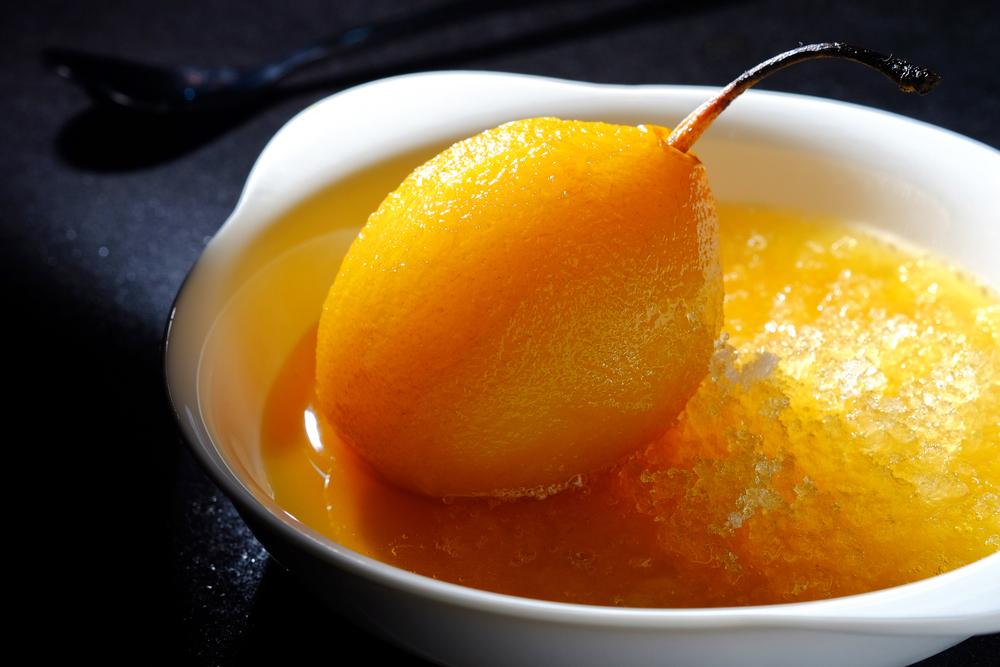 3 pears, peeled
20g/0.75oz fresh turmeric, peeled and thinly sliced
0.5 tsp/1g green cardamom pods
0.5 tsp/1g cinnamon sticks
0.5 tsp/1g cloves
10g/0.3oz lemongrass stalks
75ml/2.5fl oz maple syrup
1 litre/quart water
Prep. Time → 480 min
Cook Time → 60 min
1. Combine all ingredients in a small stock pot. Simmer for about an hour.
Turn off the heat and leave to cool for about an hour.
Strain the poaching liquid into a covered container and freeze overnight.
Refrigerate the pears until ready to serve.
Serve poached pears with granita.
3. - Pears must be fully submerged in liquid. Add more water if needed.
4. - If adding more liquid, reduce poaching liquid further until about a cup is left in the pot.
desserts, dairy-free, desserts, gluten-free, recipes, snack, vegan, vegetarian September 21, 2017 08:56
Author mynutricounter.com/golden-...
Share the recipe with your friends
No one has liked this recipe.
0 comments