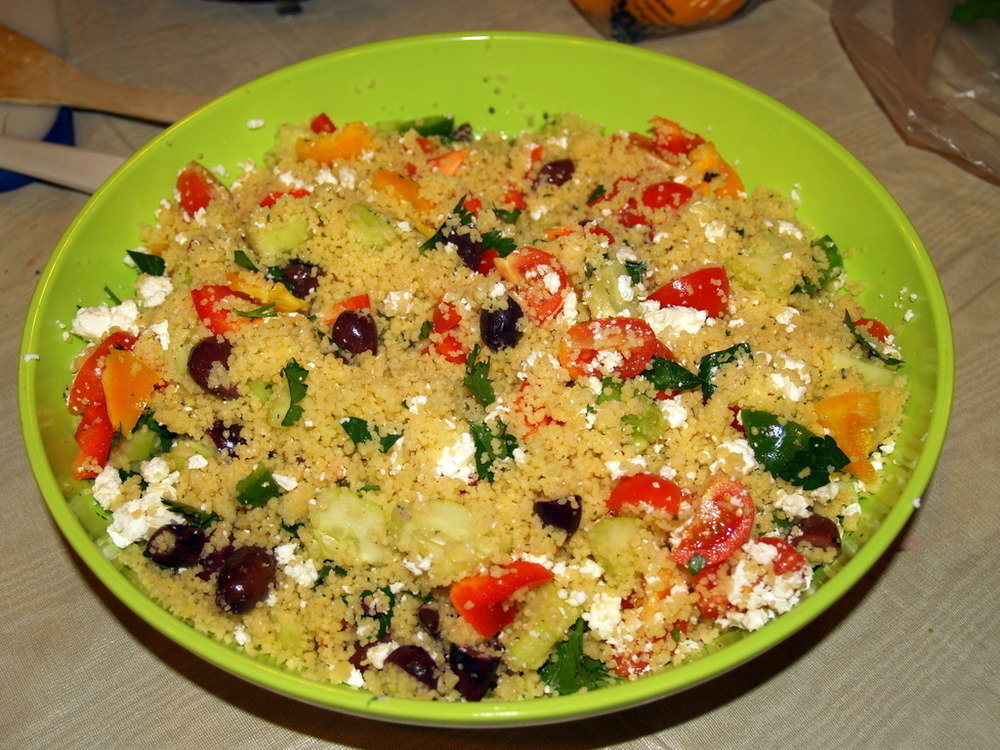 Ingredients
for 20 servings
3 (6 ounce) packages garlic and herb couscous mix (or any flavor you prefer)
1 pint cherry tomatoes, cut in half
1 (5 ounce) jar pitted kalamata olives, halved
1 cup mixed bell peppers (green, red, yellow, orange), diced
1 cucumber, sliced and then halved
1/2 cup parsley, finely chopped
1 (8 ounce) package crumbled feta cheese
1/2 cup Greek vinaigrette salad dressing
Prep. Time → 30 min
Cook Time → 15 min
1. Cook couscous according to package directions. Transfer to a large serving bowl to cool. Stir to break up clusters of couscous.
2. When the couscous has cooled to room temperature, mix in tomatoes, olives, bell peppers, cucumber, parsley, and feta.
3. Gradually stir vinaigrette into couscous until you arrive at desired moistness.
side dishes, couscous, greek, salad June 06, 2013 23:16
Share the recipe with your friends
No one has liked this recipe.
0 comments