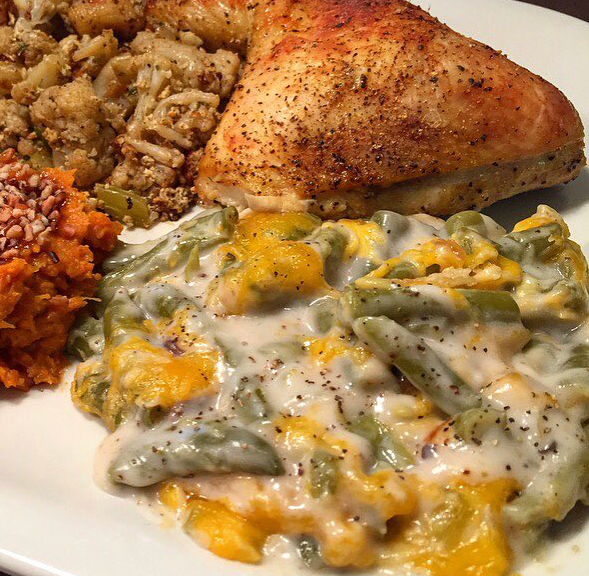 Ingredients
2 cans of green beans
1 can condensed cream of mushroom soup
1/2 - 3/4 cup cheese
Pepper
Salt
Garlic powder
Prep. Time → 5 min
Cook Time → 20 min
2. Drain cans of green beans & place into a casserole dish
3. Add mushroom soup, salt, pepper, garlic (you can add as much of the seasonings as you like, whatever taste good to you!)
4. Add 1/2 cup cheese & mix together until well combined
5. Place in oven for 20-25 minutes.
6. During the last 5 minutes of baking time, remove the dish & Sprinkle a little more cheese on top. Place back into oven until time is up
side dishes, healthy, keto, low carb, sugar free, thanksgiving, vegetarian, green bean cassorole, keto side dish, low carb side dish February 01, 2018 04:59
Share the recipe with your friends
No one has liked this recipe.
0 comments