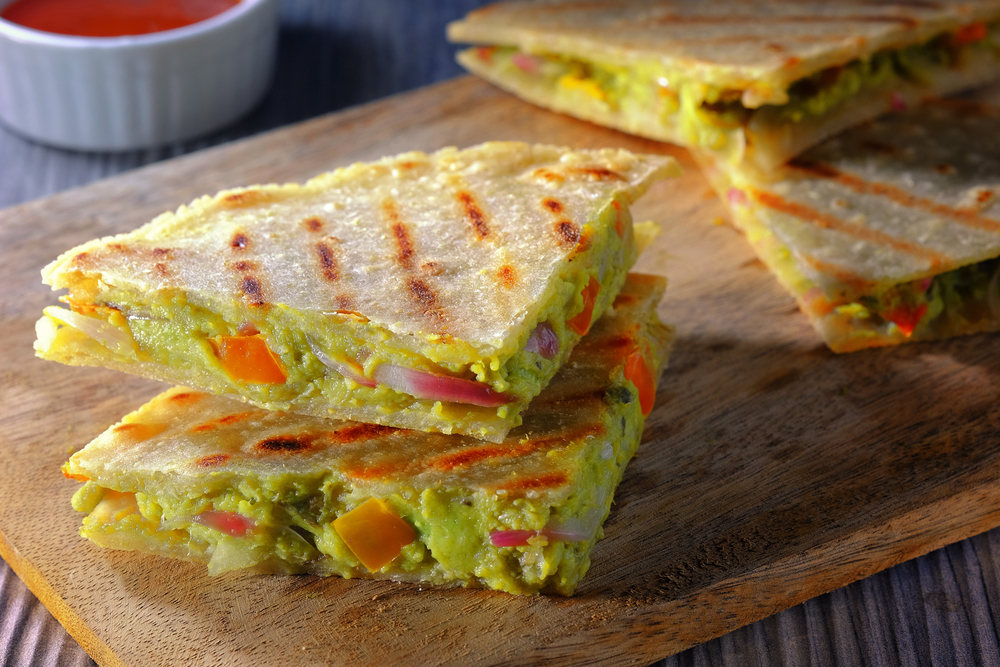 Ingredients
for 4-6 servings
For the Tortillas
85g/3oz cornmeal
145g/5.1oz brown rice flour
40g/1.5oz tapioca flour
200ml/6.75fl oz hot water
62.5ml/2fl oz coconut oil
1/4 tsp. salt
For the Filling
150g/5.25oz ripe avocado, mashed
75g/2.75oz roma tomatoes, diced
50g/2oz red onion, thinly sliced
7g/0.25oz cilantro, chopped
1/2 tsp. cumin powder
15ml/0.5fl oz lime juice
1/4 tsp. salt
Prep. Time → 15 min
Cook Time → 20 min
1. Combine all ingredients for the filling in a bowl. Toss thoroughly and refrigerate until ready for use.
Whisk together cornmeal, brown rice flour, tapioca flour, and salt in a large bowl.
Stir in hot water and coconut oil until dough comes together into a smooth ball.
Divide the dough into 6 equal portions.
Take each portion of dough and form it into a ball. Flatten with a rolling pin in between 2 sheets of parchment paper.
Toast each tortilla in a lightly oiled non-stick pan over high heat for 1-2 minutes per side.
Lay prepared tortilla on a plate and spread avocado mixture on top. Cover with another piece of tortilla.
Grill the filled tortillas for 2-3 minutes per side.
Transfer grilled quesadillas on a chopping board and cut into quarters.
desserts, dairy-free, gluten-free, lunch, recipes, snack, vegan, vegetarian September 21, 2017 12:04
Author mynutricounter.com/grilled...
Share the recipe with your friends
No one has liked this recipe.
0 comments