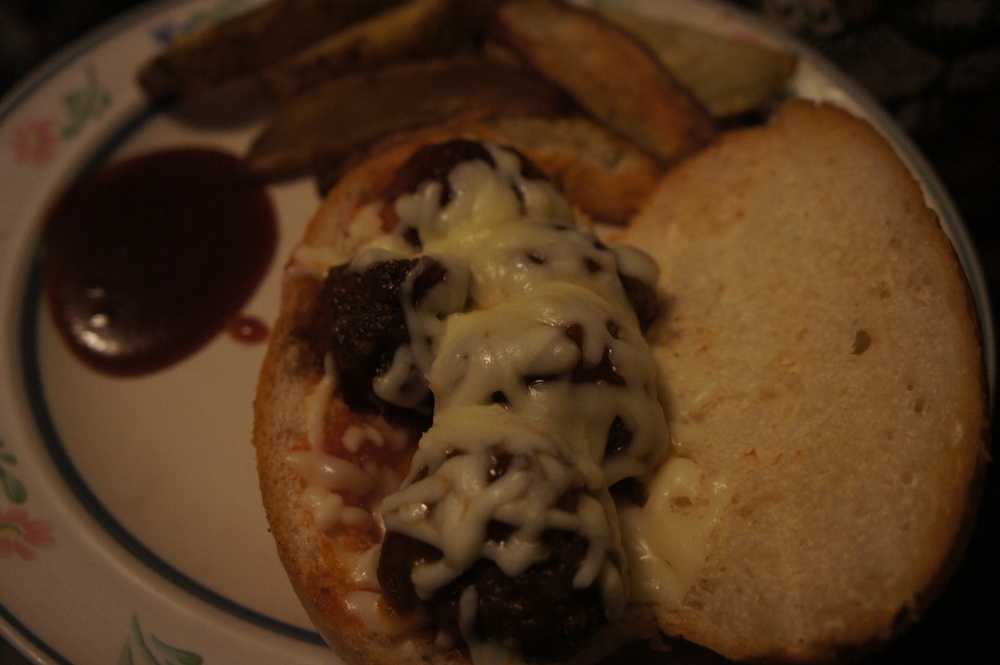 1 pound ground beef
1 teaspoon Garlic Salt
1 teaspoon Italian Seasoning , divided
1/4 teaspoon Black Pepper, Ground
Sloppy Joe Sauce of Choice (The original recipe called for a packet of dry Sloppy Joe mix, tomato paste and water, but I used a old family recipe for Sloppy Joe Sauce but you can use whatever sauce you want)
4 submarine rolls (6-inch)
1/2 cup shredded mozzarella cheese
Prep. Time → 20 min
Cook Time → 10 min
1. 1. Mix ground beef, garlic salt, 3/4 teaspoon of the Italian seasoning and pepper in large bowl. Shape into 16 (1 1/2-inch) meatballs.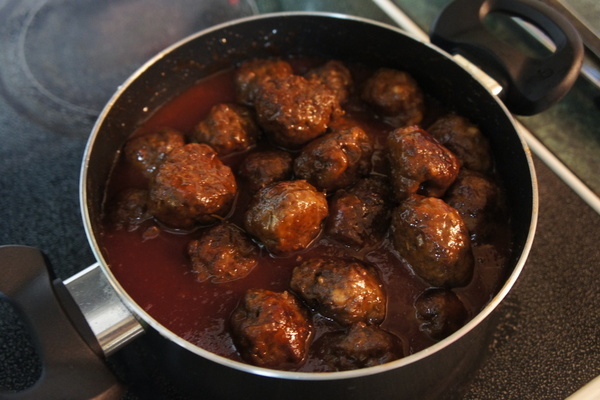 2. 2. Bake meatballs at about 400 degrees until nice and brown and cooked through. Add meatballs to a large pan and add your Sloppy Joe Sauce and remaining 1/4 teaspoon Italian seasoning; stir until smooth. Simmer 5 minutes.
3. 3. Toast your rolls. I placed them in the pizza oven for a couple minutes. Place meatballs in rolls. Spoon sauce over top. Sprinkle with cheese. Put back in pizza oven to melt cheese.
main courses, grill, grilling, recipe, sandwich, sloppy joe, french fries, homemade, meatball, sub February 23, 2012 17:47
Share the recipe with your friends
No one has liked this recipe.
0 comments