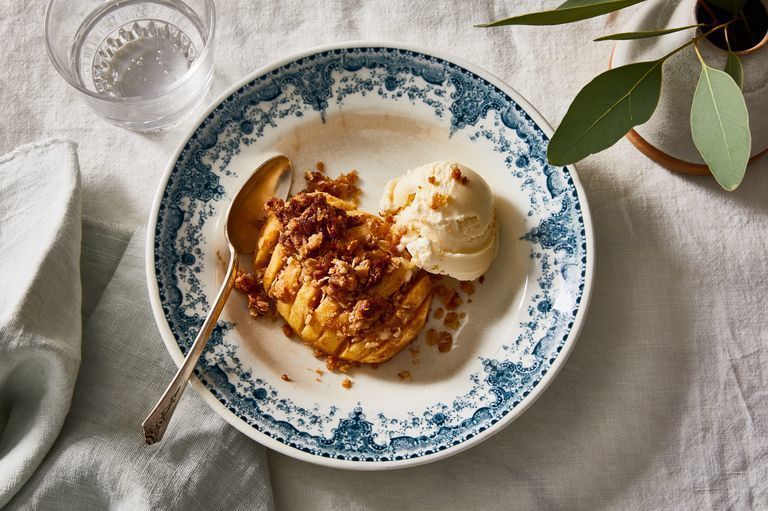 4 large apples, cored, halved lengthways
1/4 cup caster sugar
60g butter, melted
1/2 tsp ground cinnamon
1/4 cup plain flour
1/4 cup pecans, finely chopped
ice-cream of choice, to serve
Prep. Time → 15 min
Cook Time → 35 min
1. 1. Preheat oven to 200°c. Line a shallow baking pan with baking paper.
2. 2. Place 1 apple half, cut-side down, on a board and make thin cuts at 5mm intervals, about two-thirds of the way through. Repeat with remaining apples and place, in a single layer, in pan.
3. 3. Combine 1 tbs sugar, 1 tbs butter and half the cinnamon in a small bowl. Brush mixture over apples. Cover pan with foil and bake for 20 minutes or until apples are just tender.
4. 4. Meanwhile, combine flour, pecans and remaining sugar, butter and cinnamon in a bowl.
5. 5. Remove pan from oven. Scatter crumble mixture over apples. Bake for 15 minutes or until golden and tender. Serve with ice-cream.
desserts, apples, autumn, fall March 24, 2020 04:47
Author https://woolworths.com.au/shop/re...
Share the recipe with your friends
No one has liked this recipe.
0 comments